Richard Holbrooke Dies
By Madhusmita, Gaea News Network
Tuesday, December 14, 2010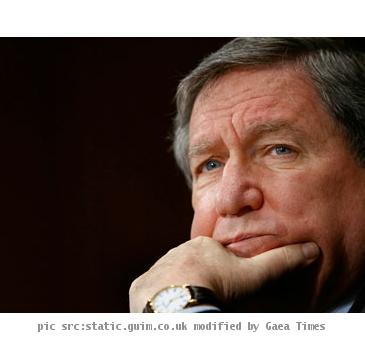 more images
WASHINGTON (GaeaTimes.com)- President Barack Obama administration's Special Representative Richard Holbrooke passed away on Monday at t George Washington University Hospital in Washington. His family and the White House officials announced the news to the media. Richard Holbrooke was in critical condition following his heart surgery on Saturday. The State Department's spokesperson Philip J. Crowley previously informed that the veteran US diplomat suddenly fell ill while he was working at Secretary of State Hillary Clinton's office on Friday and then he was admitted to hospital immediately. Richard Holbrooke was 69-year-old and he is survived by his third wife Kati Marton, his two stepchildren Elizabeth Jennings and Christopher and his two children Anthony Holbrook and David Holbrooke and their families.
President Barack Obama, who previously said that he is praying for Richard Holbrooke's speedy recovery expressed his condolence at the sudden demise of the US envoy. The President released a statement where it was stated that Richard Holbrooke was a "true giant" of American policy whose relentless effort has made America a better, stronger and safer place. The President also maintained that Richard Holbrooke saved the lives of millions of people in United States and all over the world. Even Secretary of State Hillary Clinton also expressed her condolence and said that the US envoy was the most dedicated public servants.
Hillary Clinton also said that Richard Holbrooke was a true fighter till the end and he dedicated his life to restore peace in the world. The Secretary of State, who visited Richard Holbrooke at the hospital said that the veteran diplomat has served United States for about 50 years. Pakistani President Asif Ali Zardari also called Richard Holbrooke a hard working man.