WikiLeaks Publishes U.S. Diplomatic Cables
By Swatilekha Paul, Gaea News Network
Monday, November 29, 2010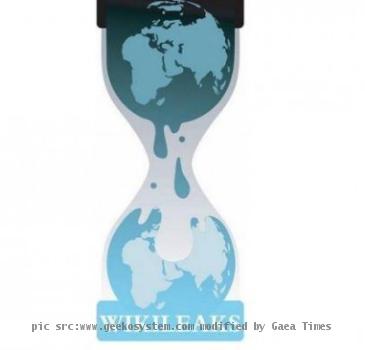 more images
WASHINGTON (GaeaTimes.com)-The whistle-blowing website WikiLeaks is hogging the spotlight once again after it published about a quarter-million of United States diplomatic cables that are highly confidential. The whistle-blowing site had revealed late last week that it was all set to bring into the limelight certain confidential documents of the U.S. State Department that would give revealing insights about the kind of communication that has been shared by the department with its embassies as well as diplomats to nations all over the world. On Saturday, through a letter addressed to the WikiLeaks Editor-in-Chief Julian Assange, the State Department had urged the whistle-blowing site to not bring the controversial details in to the public domain. However, despite the U.S. government's request of not publishing the classified information, WikiLeaks went ahead with it and by Sunday afternoon, a quarter-million of the documents were unveiled to news organizations all across the world.
Julian Assange, the Editor-in-Chief of the whistle blowing site responded to the U.S. State Department's request with a letter to Louis B Susman, who is the U.S. Ambassador to Britain. In the letter, the WikiLeaks head reiterated that the manner in which the U.S government has reacted to the prospect of releasing the documents, confirms that it intends to suppress the evidences that hint at human rights abuse as well as other criminal behavior.
In the meanwhile, the U.S. State Department legal adviser Harold Hongju Koh has pointed out that the U.S. government would not indulge in negotiation about the further publishing of classified U.S government documents that have been obtained by the WikiLeaks in an illegal manner.