Tonga: Landmark Elections Held
By Swatilekha Paul, Gaea News Network
Thursday, November 25, 2010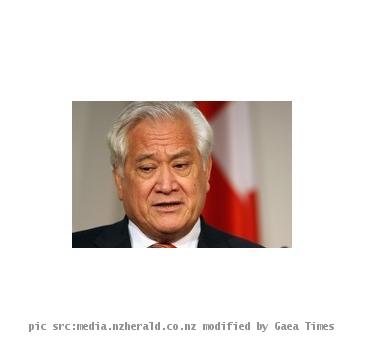 more images
NUKU'ALOFA, TONGA (GaeaTimes.com)- Thursday morning witnessed a bright new chapter in the political landscape of the Kingdom of Tonga in which the residents of the island nation voted to elect representatives of the parliament for the very first time. After extensive campaigning by the candidates that lasted for days to win the support of the masses, the mandate of the people will be evident by today evening when the provisional results came to light. For the very first time, a majority of representatives of the Parliament would be elected by the citizens of the island nation, marking a significant tilt towards democracy.
The swing in democracy in the Kingdom of Tonga has also been welcomed by King George Tupou V. While addressing the nation just prior to Thursday's election, the king described the elections as the 'greatest and most historic day for our kingdom.' At the same time, King George Tupou V also went on to say that for the first time in the long history of the nation, the citizens would choose the members of the parliament and thus the first elected government of the country. In the meanwhile, the electoral officials have reiterated that as of now, the votings are 'steady' while the provisional results would be available by today evening.
It was estimated earlier that during Thursday's election, around 42,000 residents of the Kingdom of Tonga would be participating in the voting to choose 17 representatives out of the 26 members of the parliament. The remaining nine seats in the parliament are allotted to the nobilities of the kingdom. Tonga which an archipelago along the South Pacific Ocean consists of 176 islands, out of which only 52 are inhabited.