Washington State Election Results Indicate Close Contest
By Tias, Gaea News Network
Thursday, November 4, 2010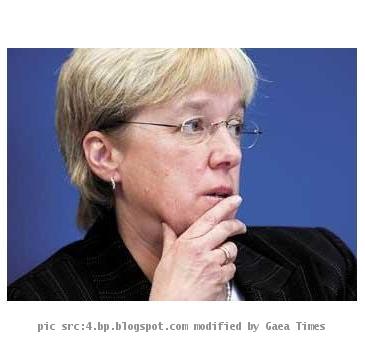 more images
WASHINGTON DC (GaeaTimes.com)- It looks like the battle for the Washington State senate seat between Patty Murray and Dino Rossi is set to remain nail-biting for quite sometime as two thirds of the counted ballots indicate that the margin between the two is a mere 2 percent. Both the candidates have, however, shown great confidence in their campaigns so far. Patty Murray led Dino Rossi with 51% of the votes and a 25000 margin in the more than 1.5 million votes already counted. The small but significant lead led the Democratic Senator to address a crowd at Seattle and claim that the Democrats will continue the lead till the end of the race.
Though experts feel that the race is too close to call at the moment, some feel that the majority of the votes left to be counted are from Kings county which is a Democrat stronghold. A Democrat insider showed great confidence in Kings and Snohomish counties after the count on Tuesday showed that the race was closely tied. Patty Murray's Washington state senate seat is one of the biggest bets for the Democrats in cushioning their position in the senate. With the Republicans having a clear lead in the elections so far this year, a hard time ahead for the Democrat Senators can be expected in the days to come. President Barack Obama himself has admitted that the elections have gone badly for the Democrats.
Patty Murray's rally in the Washington state elections this year cost a whopping $15 million. The amount was a stark contrast to Dino Rossi's campaign which cost a mere $2.5 million, but the GOP candidate had a lot of outside funds flowing in, according to reports.
Filed under:
Cabinets
,
Democracy
,
Elections
,
Government
,
Politics
,
Voting
Tags:
Dino Rossi
,
Elections
,
Patty Murray
,
President Barack Obama
,
United States
,
Washington
,
Washington DC