China's Announcement Seizes Attention
By Madhusmita, Gaea News Network
Sunday, November 28, 2010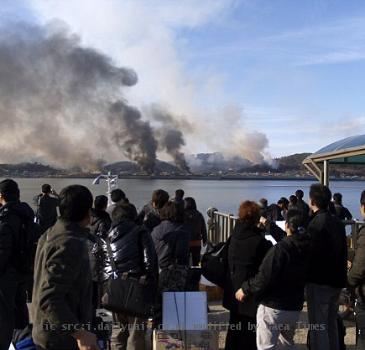 more images
BEIJING, CHINA (GaeaTimes.com)- It seems that China has abided by U.S. President Barack Obama's suggestion of taking a firm stance in the Korean disputes. China is now making an effort to ease tensions between North Korea and South Korea and called an emergency meeting on Sunday to discuss the matter about disarmament of North Korea. Wu Dawei, the Chinese envoy said that it was necessary for the Chinese government to have a six-party talk and to exchange views on major issues. However, the media outlets are of the opinion that this announcement would help to bring peace in Northeast Asia.
Wu Dawei made an announcement that the China Government has asked the chief negotiators of the six-nations to come to Beijing on December to have a discussion on major issues of Korean disputes at present. Wu Dawei said in the press conference that Korean peninsula has presently witnessed a series of complicated factors which is a matter of concern for the six-party talks members. The six-party would consist of United States, Japan, Russia, China and two Korean nations. Dai Bingguo, the State Councilor of China and highest level foreign policy official met South Korean President Lee Myung-bak in Seoul on Sunday and on the other hand Yang Jiechi, the foreign minister of China had a telephonic conversation with U.S. Secretary of State Hillary Clinton.
Though Wu Dawei made the announcement on six-party talks but he did not specify the date. However, the Chinese envoy said that the nations would exchange their views on major issues and give their own suggestions to maintain peace and harmony in Northeast Asia. China's envoy says that through this discussion the government hopes that the communications between the parties would strengthen and it would advance "de-nuclearisation" as well.