Obama needs to "get more Republicans than Democrats to make" Tax Deal "go through"
By Avik, Gaea News Network
Friday, December 10, 2010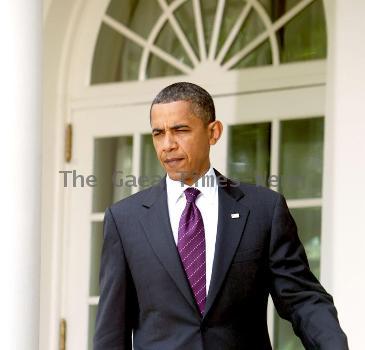 more images
WASHINGTON (GaeaTimes.com) — In a speech, President Obama clearly expressed his hopes that the Tax Bill extension might just succeed. But according to, Rep. Gary Ackerman, D-New York, he will need Republican support to pass the $857 billion measure.
Obama in an interview with National Public Radio told,
Nobody — Democrat or Republican — wants to see people's paychecks smaller on January 1 because Congress didn't act, And I think that the framework that we've put forward, which says not only that people's taxes don't go up on January 1, but also that we extend unemployment insurance for a year, that we make sure that key provisions like the college tax credit, the child tax credit, the earned-income tax credit are included — that that framework is going to serve as the basis for compromise.
Both the parties are still looking out for their own causes in the bill, and this has made the proposal a big "Deal" for the year 2010. The President remains firm on his decision to defend the bill.
Ackerman on the other hand is expressing his feelings as he remains loyal to his party,
This is on our (Democrats') watch. Then they're going to attack us in the next election for increasing the deficit when most of them are going to vote against it. … Why should the Democrats get all the blame? The Republicans are very good at this. … They get the credit for everything we do. We get the blame for everything they did that went bad.