Democrats Will Vote Provided Certain Changes are made to the Tax Cut Bills
By Avik, Gaea News Network
Monday, December 13, 2010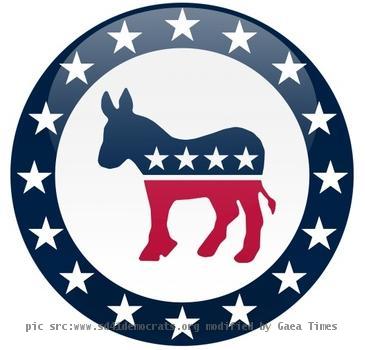 more images
WASHINGTON (GaeaTimes.com) — The House Democrats still find the tax cut extension beneficial for the wealthier community and are willing to vote if certain amendments are made.
Rep. Chris Van Hollen of Maryland, who heads the Democratic Congressional Campaign Committee stated,
What form the bill comes to the floor in is something that's under discussion and debate
Reportedly, on Sunday, White House senior adviser David Axelrod ruled out any major changes to the tax package. According to him, moving forward happens to be the main goal and for that compromises have to be made on both sides. There will be clauses that one might not agree to but then there are clauses which the other side also has to forcefully bear with.
Axelrod is expecting the Congress to accept the deal, he clearly stated,
You can focus on what you don't like and … cut your nose off to spite your face, and that would be the wrong thing to do.. I think the Senate is going to take this bill up tomorrow, and we believe that when it comes back to the House, that we will get a vote, and that we'll prevail there, everybody understands what it would mean for the economy if we don't get this done.
House Democrats support Obama on the grounds of extending the current lower tax rates only for those earning up to $200,000 a year, or families earning $250,000, while letting rates for higher incomes return to 1990s levels. But their major concern lies with a two-year extension of lower Bush-era tax rates for everyone, including millionaires. The Republicans though remain firm on their appeal for an unanimous measure, they blocked Democratic measures in the Senate to limit the extended tax cuts to income levels below $1 million a year.