Gov. Rick Perry defeats Sen. Kay Bailey Hutchison to win GOP nomination for Texas governor
By Kelley Shannon, AP
Wednesday, March 3, 2010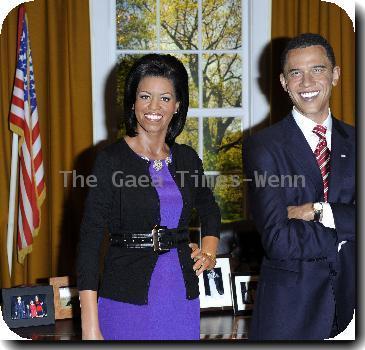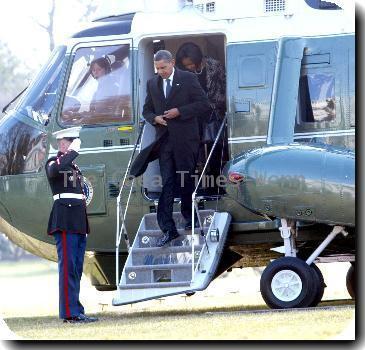 Perry wins GOP nomination for Texas governor
AUSTIN, Texas — Gov. Rick Perry has defeated Sen. Kay Bailey Hutchison in their tough primary fight to become the Republican Party's nominee for Texas governor.
Texas' longest-serving governor had 51 percent of the vote with about three-quarters of precincts reporting Tuesday. Hutchison had about 31 percent, while party activist Debra Medina (meh-DEE'-nah) had 18 percent.
Perry has spent months battering Hutchison with an anti-Washington message, accusing her of being part of the big-spending crowd in Washington.
Hutchison conceded to Perry earlier Tuesday night.
The two spent millions of dollars on television ads and traveling the state. They also held two televised debates with Medina, who is a favorite of many tea party voters.
THIS IS A BREAKING NEWS UPDATE. Check back soon for further information. AP's earlier story is below.
AUSTIN, Texas (AP) — Sen. Kay Bailey Hutchison conceded the Republican nomination for Texas governor to Gov. Rick Perry on Tuesday following a heated primary battle that highlighted the growing anti-Washington mood among voters in midterm elections.
Hutchison was once seen as the candidate who could deliver Perry's first election loss in a lifetime of public office, but the governor, a darling of the social conservatives, forcefully painted the senator as too entrenched in Washington politics.
Speaking at his election night party in Driftwood after Hutchison conceded, Perry said he would unite a fractured Texas Republican Party in the November general election and stressed that Washington politics had no place in the Lone Star state.
"From Driftwood, Texas, to Washington, D.C. we are sending you a message tonight: Stop messing with Texas!" Perry said.
Perry, Texas' longest-serving governor, had 51 percent of the vote compared to Hutchinson's 31 percent, with nearly three-fourths of precincts reporting Tuesday night. About one in five voters cast ballots for a third candidate, Debra Medina, a GOP party activist who was backed by some in the state's tea party movement.
The GOP nominee will face former Houston Mayor Bill White, who defeated Houston hair care magnate Farouk Shami and five others on Tuesday to win the Democratic nomination for governor.
Hutchison, who was first elected to the Senate in 1993, had acknowledged that Perry's anti-Washington campaign theme worked against her in the current environment. She told supporters in Dallas on Tuesday that she called Perry once she believed the election results were clear.
"We have fought valiantly for our principles, but we did not win," she said.
Medina raised relatively little money and suffered a setback when she told talk show host Glenn Beck there were "some very good arguments" that the U.S. was involved in the 2001 terrorist attacks, yet she still managed to win over scores of voters who might have otherwise sided with the deeply conservative Perry.
"I'm a pretty conservative guy," said Kevin Merritt, a 31-year-old software developer from the Dallas suburb of Frisco, who cast his ballot for Medina because he liked her goal of lowering property taxes and disliked Perry's support of a now-dead project to build a huge system of toll roads.
Hutchison initially said she would step down from the Senate by the end of 2009 and focus full time on her run for governor. But she later changed her mind and said she had to stay in Washington, D.C., to battle President Barack Obama and the Democrats on health care. Her continued presence in Washington gave Perry more ammunition to cast her as a congressional insider.
Her continued presence in the nation's capital gave Perry more ammunition to cast her as a congressional insider.
"It definitely hurt, but it was not my doing," Hutchison said last week, discussing her decision to stay in the Senate. "It was the progress of health care reform. The game change for me is when health care kept being put off."
On the Democratic side, White had about 76 percent of the vote with about three-fourths of precincts reporting to defeat wealthy Houston hair-care magnate Farouk Shami and five other lesser-known candidates.
The well-funded businessman and lawyer who made a name for himself with his city's response to the Hurricane Katrina evacuation has said he didn't feel at a disadvantage with so much attention paid to the Republicans and spent the time listening to voters. He aired television ads introducing himself to a statewide audience and generally kept his campaign on a positive path.
Republicans have held the governorship since George W. Bush took over in 1995 after defeating Democrat Ann Richards. Perry ascended to governor from lieutenant governor in December 2000, when Bush resigned to become president, and has held the office ever since.
Democrats have been looking for an avenue back into statewide power, and many see White as that chance with his money to spend on a big race and his power base in Houston, the state's largest city.
Businessman Tom Schieffer dropped out of the Democratic race for governor last fall and threw his support behind White, who switched from running for U.S. Senate.
Associated Press writers Jim Vertuno in Driftwood, Ramit Plushnick-Masti in Houston, John McFarland and Linda Stewart Ball in Dallas, Michelle Roberts in San Antonio and Christopher Sherman in McAllen contributed to this report.
Filed under:
Elections
,
Government
Tags:
Austin
,
Barack Obama
,
Dallas
,
District Of Columbia
,
Houston
,
North America
,
Political Organizations
,
Political Parties
,
Primary Elections
,
Texas
,
United States