John Boehner On A High!
By Arnab Ghosh, Gaea News Network
Wednesday, November 3, 2010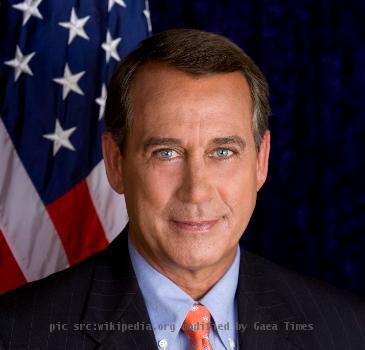 more images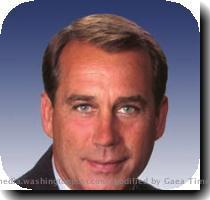 more images
OHIO (GaeaTimes.com)- The Obama administration is now going through one of its toughest phases and the republicans are basking in the glory of their success in the mid term elections held recently. John Boehner who is the GOP Rep from the state of Ohio is on cloud 9 as he is slated to replace Nancy Pelosi as the speaker of the House. The GOP managed to trounce the ruling democrats in the House though the Democrats are still leading in the Senate. He got a call from Barack Obama the president who congratulated him for bagging the post of speaker. The US president had also called up Nancy Pelosi as well as Steny Hoyer. The White House admitted the news.
President Barack Obama had a talk with both John Boehner and Mitch McConnell for some time about working together in future for solving problems that the citizens are going through. The team of the next speaker said in a statement that he had a brief and pleasant dialogue with the US president over the phone. The president told him that he hoped that both the parties would " find common ground, move the country forward and get things done for the American people". The president and future speaker "discussed working together to focus on the top priorities of the American people, which Boehner has identified as creating jobs and cutting spending".
John Boehner earlier said to a victory rally after the election results came out that it is high time the Democrats abide by the verdict of the people. He later said that he does not mind working with the Democrats as long as that does not interfere with the core principles of the GOP.