Russia-friendly Yanukovych named winner of Ukraine's presidential vote; rival vows to fight
By Yuras Karmanau, AP
Sunday, February 14, 2010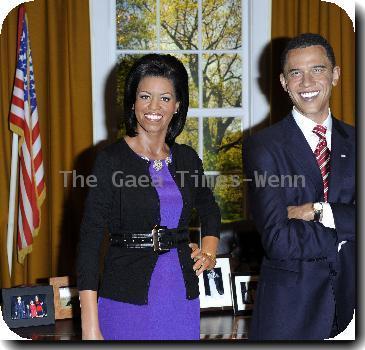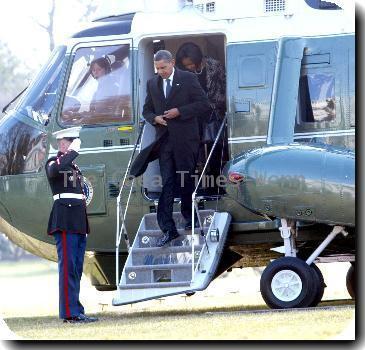 Pro-Russia Yanukovych named winner of Ukraine vote
KIEV, Ukraine — Election officials named Russia-friendly Viktor Yanukovych as the official winner of Ukraine's presidential election Sunday, thwarting Prime Minister Yulia Tymoshenko's hopes of overturning the vote.
Tymoshenko's last recourse is now with the courts, after the Central Election Commission also dismissed her complaints of fraud and misconduct during the Feb. 7 ballot.
Yanukovych won the contest by just 3.5 percentage points — or some 888,000 of the nearly 25.5 million ballots cast, the commission said. It said he won 48.95 percent in an election that saw nearly 70 percent turnout. Tymoshenko garnered 45.47 percent, while another 4.36 percent of voters backed neither candidate.
"The commission names Yanukovych the winner," Chairman Volodymyr Shapoval said in a televised meeting with other commission members, who applauded. "This applause is for the newly elected president."
The announcement appeared to have been rushed, coming three days before the deadline, even as complaints of fraud poured in from Tymoshenko's staff. One Tymoshenko representative on the commission refused to read out the results from her districts, forcing a commission secretary to read them out in her place.
"There are still complaints that have not been reviewed by the courts. The result has been announced too early," said another Tymoshenko delegate, Volodymyr Pilipenko.
Late Saturday, Tymoshenko broke six days of silence since the election to ask Ukrainians to support her in challenging the election results in court. She said the vote had been rigged.
International observers deemed the election free and fair, however, hurting Tymoshenko's chances of mounting a successful challenge. President Barack Obama and other leaders already congratulated Yanukovych last week.
No date has been set yet for Yanukovych's inauguration, according to his commission delegate Oleksander Lavrynovych.
Yanukovych campaigned on promises to improve ties with Russia, which became strained as the current pro-Western president, Victor Yushchenko, courted NATO and EU membership for Ukraine.
"Our relations (with Russia) must above all be friendly and pragmatic. We will return them to the format that has historically existed between the Russian and Ukrainian people," he told Russia's Vesti-24 television.
Yanukovych also said Ukraine could discuss the extension of the Russian navy stay in its Black Sea port of Sevastopol beyond 2017, when the current lease expires. Yushchenko had rejected any extension.
Tymoshenko, despite her defiance of the results, asked supporters not to hold street demonstrations — as they did in what became known as the 2004 Orange Revolution. Those mass protests, covered widely by the international media, lead to a court's overturning Yanukovych's presidential election victory that year and ordering a rerun, which was won by Tymoshenko ally Yushchenko.
These days, however, Tymoshenko said demonstrations would destabilize the country, which is still reeling from last year's steep recession. "Ukraine now needs stability and calm like never before," she said in her Saturday television address.
Ukraine's economic woes have been exacerbated by vicious bickering between Tymoshenko and Yushchenko, whose re-election bid failed in the first round of voting last month.
"Look around, the Orange Revolution has turned into the Blue one," said factory worker Oleg Rybalko, 42, referring to the thousands of blue-clad Yanukovych supporters gathered outside the election commission Sunday. "Our time has come. Five years we were belittled, but now we have come out on top."