Freed American plans medical visit in Oman after bail deal cut with Iran
By Adam Schreck, AP
Wednesday, September 15, 2010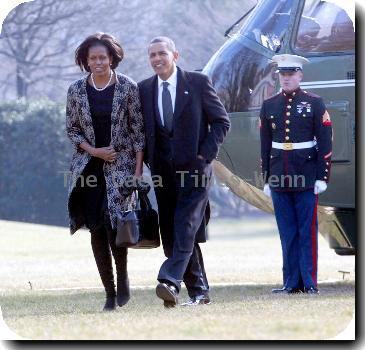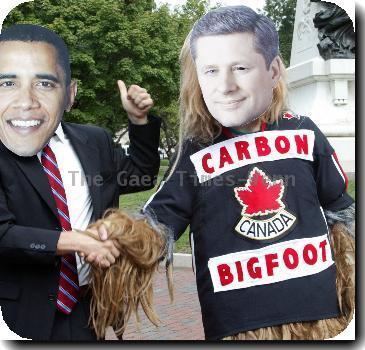 American freed by Iran plans medical exam in Oman
MUSCAT, Oman — Omani officials say the American woman released from an Iranian prison plans to see a doctor on her first full day of freedom in more than 13 months following a surprise bail deal.
The officials did not give details about 32-year-old Sarah Shourd's medical checkup Wednesday — a day after the Gulf sultanate of Oman mediated a deal for $500,000 bail to free her.
Shourd's mother says her daughter has medical problems including a breast lump and precancerous cervical cells. Iran's president said she was being released because of her health issues.
The Omani officials spoke on condition of anonymity because they were not cleared to brief media. In the U.S., a person familiar with Shourd's case confirms the plans for a medical exam.
THIS IS A BREAKING NEWS UPDATE. Check back soon for further information. AP's earlier story is below.
MUSCAT, Oman (AP) — American Sarah Shourd rested Wednesday in Oman's capital on her first full day of freedom following a surprise bail deal with Iran that secured her release after more than 13 months in custody.
U.S. and Omani officials said it was unclear how long Shourd would stay in Oman with her mother Nora, or whether she will seek immediate medical attention.
The 32-year-old woman was freed Tuesday after Oman — a key ally of both Iran and the West — mediated a deal for $500,000 bail that satisfied Iranian authorities and apparently did not violate U.S. economic sanctions.
The officials spoke on condition of anonymity Wednesday because they are not authorized to brief the media. Details of the bail payment have not been disclosed.
Shourd thanked Oman for its role after arriving at a special royal airport aboard a jet chartered by the sultanate. But she has stayed out of the public eye since.
Oman shares the strategic Strait of Hormuz with Iran at the mouth of the Gulf. Nearly 40 percent of the world's oil passes through the narrow channel. Oman also maintains close U.S. ties, including arms purchases, and is a regular stop for high-level Pentagon officials.
Shourd and two other Americans — her fiance Shane Bauer and Josh Fattal — were detained along Iran's border with Iraq in July 2009 and later accused of spying. The two men remain in a Tehran prison under indictment on espionage-related charges and could face trial — with proceedings for Shourd in absentia.
Their families say they were innocent hikers in the scenic mountains of Iraq's Kurdish region and if they did stray across the border into Iran, they did so unwittingly.
"I'm grateful and I'm very humbled by this moment," Shourd said before boarding the plane in Tehran for the two-hour flight to Oman.
U.N. Secretary-General Ban Ki-moon said he welcomed Shourd's release and "the flexibility of Iranian government." But he also called for the release of the "remaining two American hikers so that they could join their families as soon as possible."
President Barack Obama and U.S. Secretary of State Hillary Rodham Clinton both thanked Oman for its assistance.
Oman "in recent days and weeks became a key interlocutor to help us work this case with the Iranian government," State Department spokesman P.J. Crowley said Tuesday. "And we are very grateful to the role that Oman has played."
He could not say whether any money had changed hands in winning Shourd's release, but noted that "arrangements were made that satisfied Iranian requirements under their judicial system."
At the same time, Crowley said the U.S. government had no information to suggest any U.S. or international sanctions on Iran had been violated. The sanctions were imposed over Iran's disputed nuclear program.
Shourd smiled and looked relaxed during her whirlwind departure from prison to the arms of her mother in Oman. But the full picture of her health has not been made public. Her mother says she has serious medical problems, including a breast lump and precancerous cervical cells.
The plans for her release on health grounds touched off days of mixed signals in Iran and exposed deep political rifts between Ahmadinejad's allies and the powerful judiciary, which demanded the high bail.
Ahmadinejad is scheduled to travel to New York later this month to attend the U.N. General Assembly. Some analysts say Shourd's release could have been timed to deflect the international outcry over a stoning sentence for a woman convicted of adultery and the continued crackdown on opposition groups — which led two Iranian ambassadors in Europe to quit this week and seek asylum.
Shourd, who grew up in Los Angeles, Bauer, who grew up in Onamia, Minnesota, and Fattal, who grew up in Elkins Park, Pennsylvania, were detained on July 31, 2009, and accused of illegally crossing into Iran and spying. Convictions could bring sentences of up to 10 years in prison.
Shourd's mother, Nora, said she has hoped and prayed for this moment for 410 days.
"Sarah has had a long and difficult detainment and I am going to make sure that she now gets the care and attention she needs and the time and space to recover," she said. "I can only imagine how bittersweet her freedom must be for her, leaving Shane and Josh behind."
Associated Press writers Brian Murphy in Dubai, United Arab Emirates, Gretchen Ehlke in Milwaukee, Matthew Lee in Washington and Amy Forliti in Minneapolis contributed to this report.
Filed under:
Government
,
International Relations
Tags:
Barack Obama
,
Foreign Policy
,
Iran
,
Middle East
,
Muscat
,
North America
,
Oman
,
Sarah shourd
,
Tehran
,
United States