Copenhagen climate talks deadlocked, 100 protesters arrested trying to disrupt UN conference
By Charles J. Hanley, AP
Wednesday, December 16, 2009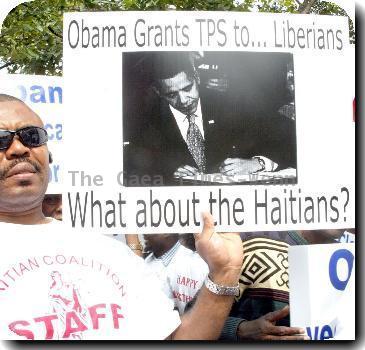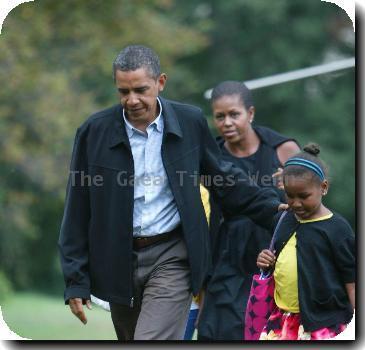 Climate talks deadlocked, 100 protesters arrested
COPENHAGEN — More than 100 climate activists were arrested Wednesday for trying to break into a U.N. conference where 193 nations are deadlocked in talks on a deal to curb global warming, Danish police said.
Negotiators worked through the night into Wednesday morning but failed to resolve major disputes as world leaders began arriving in hopes of signing a deal by Friday.
"If there is an agreement here to be made, it will require compromise and focus," Australia's climate change minister, Penny Wong, told reporters as the pressure built for breakthroughs at the conference, the culmination of years of negotiations.
A negotiating group dealing with core issues debated until just before dawn without setting new goals for reducing greenhouse gas emissions or for financing poorer countries' efforts to cope with coming climate change, key elements of any deal.
After nine days of largely unproductive talks, lower-level delegates were wrapping up the first phase of the two-week conference and handing off the disputes to environment ministers in a critical second phase.
The conference president, Denmark's Connie Hedegaard, assembled 25 ministers from around the world for a new round of talks, hoping to break deadlocks that threaten to leave the Copenhagen meeting with no major accomplishments to present to President Barack Obama, Chinese Prime Minister Wen Jiabao and more than 110 other world leaders arriving for Friday's finale.
"We are at a distinct and important moment," said Yvo de Boer, U.N. climate chief. "There is still an enormous amount of work and ground to be covered."
In the blustery morning outside, hundreds of protesters demanding "climate justice" — new action to sharply reduce emissions — marched on Copenhagen's cavernous Bella Center convention hall, where lines of Danish police waited in protective cordons.
Protesters said they wanted to take over the global conference — and turn it into a "people's assembly."
About 100 activists were arrested for attempting to pass through the security perimeter set up around the suburban conference center, police spokesman Johnny Lundberg said. There were no reports of injuries.
A separate group of activists from Friends of the Earth staged a sit-in protest outside the security area because they were not being allowed into the conference even though they were accredited.
Tens of thousands rallied in the streets of the Danish capital last weekend, demonstrating growing public awareness of the worldwide danger of ever-rising temperatures. Scientists say global warming will lead to the extinction of plant and animal species, the flooding of coastal areas from rising seas, more extreme storms and drought and the spread of diseases.
The Copenhagen talks so far have been marked by sharp disagreements between China and the United States and divisions between rich and poor nations.
On Tuesday, the top U.S. and Chinese diplomats at the talks, Todd Stern and Xie Zhenhua, held yet another private meeting, but neither side indicated any break in the stalemate on the verification issue.
China promised last month to slow its carbon emissions, but stressed the move would be voluntary without international assistance — reflecting its reluctance to commit to internationally verifiable standards.
Washington welcomed Beijing's pledge to nearly halve the ratio of pollution to economic output in the next decade but said China should put that target in an international agreement and open it to fact-checking.
"There ought to be some measure of international consultation or review or dialogue," Stern said. Other countries want to "understand the assumptions behind the numbers."
Yu Qungtain, Xie's deputy at the talks, rebuffed any verification demand that goes beyond previous agreements. "We cannot agree," he said.
China already subjects some data for review under other agreements: it allows the World Bank to check its economic figures and the International Energy Agency to go over its energy output. A new climate agreement might lead to even more intrusive inspections, however.
One possible solution to the dispute is a trade-off in which China would agree to have its figures reviewed in exchange for a firm U.S. offer on financing climate-change aid for developing countries. The U.S. has said it cannot put a figure on the table until Congress legislates a climate and energy package, expected in the first half of 2010.
China is grouped with developing nations at the talks, but the U.S. doesn't consider China to be in need of climate-change aid.
The U.S. also has a weapon it has not yet used: the threat to tax Chinese-made goods deemed to be cheaper because they are made with higher carbon emissions than similar U.S. goods.
Yu said the tactic amounted to trade protectionism using climate change as an excuse, and was unacceptable. On protectionist issues, he said, "no one will benefit. We will all lose."
Associated Press reporters Dina Cappiello in Washington and Cara Anna in Beijing contributed to this report.
EDITOR'S NOTE — Find behind-the-scenes information, blog posts and discussion about the Copenhagen climate conference at www.facebook.com/theclimatepool, a Facebook page run by AP and an array of international news agencies. Follow coverage and blogging of the event on Twitter at: www.twitter.com/AP_ClimatePool
Filed under:
Government
,
International Relations
,
Political and Civil Unrest
Tags:
Arrests
,
Asia
,
Barack Obama
,
Beijing
,
China
,
Climate
,
Copenhagen
,
Denmark
,
East Asia
,
Environmental Concerns
,
Europe
,
Facebook
,
Greater China
,
International Agreements
,
North America
,
Protests And Demonstrations
,
United States
,
Western Europe