The 2010 Nobel Peace Prize citation
OSLO, Norway — The complete text of the citation awarding the 2010 Nobel Peace Prize to Chinese dissident Liu Xiabo.
Chinese dissident Liu wins Nobel Peace Prize
Pa. Senate candidates split on China trade bill
Vietnam demands China release 9 fishermen
HANOI, Vietnam — Vietnam demanded on Wednesday that China release nine fishermen arrested in the South China Sea, in the latest row in the region over islands claimed by Beijing.
US diplomat: US-Japan pact vital in changing Asia
US, China defense chiefs to meet amid thaw in ties
Japan says maritime spat with China over
BRUSSELS — Japan declared an end Tuesday to a dispute with China over a high-seas collision last month and the two countries agreed to resume exchanges and projects that had been stopped because of the incident.
Hong Kong judge: Transgender woman can't marry man
Taiwan official says China threat growing: reports
Chinese, Japanese leaders meet in Europe amid spat
O'Donnell said China plotting to take over US
China vows to enhance ties with new NK leadership
Nobel experts predict low-key prize after Obama
Japan PM concerned over China's maritime expansion
NKorea prints photos of heir apparent Kim Jong Un
Pentagon says US-China military ties restored
China to hold Communist Party meeting next month
US seeks to ease Chinese fears
WASHINGTON — The United States sought Tuesday to ease China's worries over a strong U.S. presence in the South China Sea, where Beijing and its neighbors are bickering over territorial claims.
US lawmakers urge penalties for Chinese company
China, Japan say up to the other to fix ties
No Japan-China meeting planned at Europe summit
China says progress made on human rights
BEIJING — China said Sunday it has made progress on human rights, pointing in particular to improved living standards, but an international rights group quickly described the government's assessment as unrealistic.
Obama, at UN, eyes Sudan, Southeast Asia tensions
China says 4 Japanese filmed military targets
Obama: US-Japan alliance a security "cornerstone"
China premier threatens Japan over boat dispute
China police apologize to hard-hitting magazine
China-Japan spat could derail gas drilling talks
US presses China on Iran, NKorea sanctions
China province punishes officials for goofing off
Philippines weighs charges over hostage standoff
Daley mentored others as he reshaped Chicago
Chinese premier urges officials to obey laws
Japan's new foreign minister gets tough on China
Cabinet shuffle gives Japan new foreign minister
Summary Box: Lawmakers upset with China on trade
US envoy says pursuing talks, sanctions on NKorea
Musharraf eyes return to Pakistan politics
Carter hopes prisoner release helps peace talks
Ex-Chilean president to head UN agency for women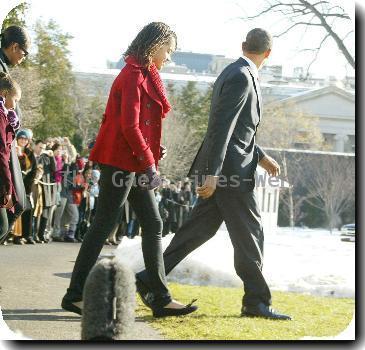 Japan leadership battle Tuesday could bring new PM
Japan leadership duel nears vote amid China spat
China mass measles vaccination plan sparks outcry