The 'Good Men' of Politics 2010
By Avik, Gaea News Network
Wednesday, December 22, 2010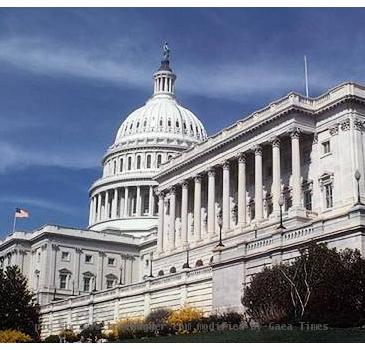 more images
The Good Men Project Magazine is out there with a mission of "trying to make the world a better place" and they hope to "redefine what a men's magazine can be." This is a list of the top 10 best political faces of the year.
This is what the editors back at Good Men Project had to say about their work,
In list-making, as in politics, you can't make everyone happy, so we had to exclude some worthy men from our Top-10 Good Politicians list — believe it or not, there are more than 10 good men in politics, We also excluded many worthy women — we are the Good Men Project, after all. While we don't expect our list to restore your faith in America's political system, we do hope to bring your attention to elected officials worth respecting for their integrity, their passion and their ideas, As our political landscape grows ever more polarized — and ordinary Americans feel increasingly alienated from the political process — the conventional wisdom seems to be that when it comes to elected officials, a good man is hard to find. As legendary humorist Kin Hubbard once put it, 'We'd all love to vote for the best man, but he's never a candidate.
Here is the full list:
1. Sen. Carl Levin, D-Michigan
2. Rep. Paul Ryan, R-Wisconsin
3. Mayor Cory Booker, Newark Democrat
4. Rep. Anh "Joseph" Cao, R-Louisiana
5. Sen. Al Franken. D-Minnesota
6. Rep. Jeff Flake, R-Arizona
7. Sen. Richard Lugar, R-Indiana
8. Rep. Mark Strama, D-Tex.
9. Sen. Bernie Sanders, I-Vermont
10. Gov. Mitch Daniels, Indiana Republican