Romney's Boulevard of Presidential Dreams
By Avik, Gaea News Network
Thursday, December 2, 2010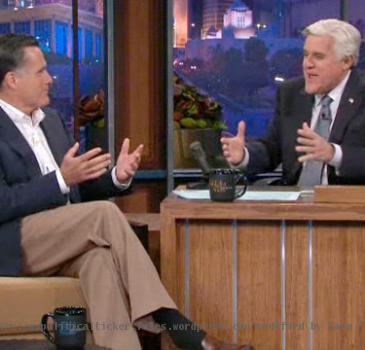 more images
Whether or not Republican former Massachusetts Gov. Mitt Romney will run for president in 2012 is still in the dark. Romney arrived at a late night television show and revealed a few things.
In his words,
If you ever see me sign up for a gig on Fox News, it'll be a clear indication that I've decided to run for president, That's not in the cards anytime soon, thanks.
Well, Romney who is mostly known for being in two minds seems to be pretty confident with his proceedings, when asked about what would be his approach this time he answered in a firm tone,
I'd get more votes than the other guy.
In another conversation he was seen praising the recent first ladies,
We're blessed with great first ladies, that Barbara Bush, she is one of a long line of terrific first ladies and Michelle Obama also, Both of them could beat you arm wrestling, Barbara Bush, you don't want to mess with her.