Joe Barton's BP Goof UP
By Arnab Ghosh, Gaea News Network
Friday, June 18, 2010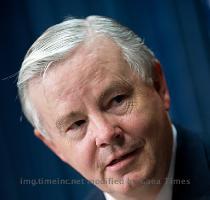 more images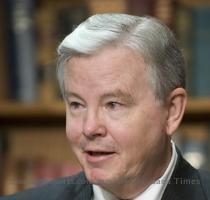 more images
WASHINGTON (GaeaTimes.com)- When Texas based Republican politician Joe Barton tried to criticize the Obama administration's handling of the BP oil spill, he did not imagine what sort of a fiasco he will land up in. He apologized to the CEO of British petroleum on Thursday and said that he found the White house's handling of the situation shameful. It is known to all that President Barack Obama earlier said that he will ensure that the UK based oil giant pays compensation for the Gulf of Mexico oil disaster. The oil giant also agreed with the opinion of the United States President. However, the statement of Joe Barton sent an impression that he thinks BP should not be made to pay compensation.
Joe Barton was lambasted by the democrats and his own party members also condemned his statement which forced him to retract it later. He expressed apology later and said that he should not have made such a comment. Some other GOP members also criticized the Obama administration's move on the issue but they were more cautious and diplomatic about what they said. The democrats especially Joe Biden, the Vice president was furious about the Republican representative's comment. The Vice president expressed his disgust over the fiasco to the media later.
Joe Barton found that a majority of the GOP members chose to distance them from his remark. In fact, it has given the democrats an upper hand over the oil spill issue. So far the GOP members were accusing the Obama administration of not being strict with BP but the situation has changed now.