President Obama Oval Office Address Draws Mixed Response
By Arnab Ghosh, Gaea News Network
Wednesday, June 16, 2010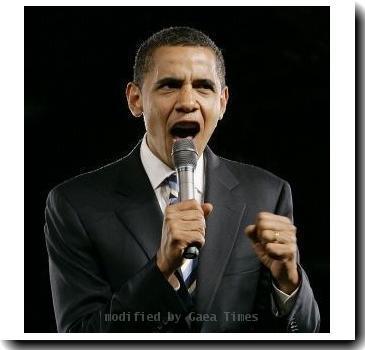 more images
WASHINGTON (GaeaTimes.com)- The Oval office address of President Barack Obama has drawn missed response from the political circles of the USA and countrymen. He delivered the speech on Tuesday and came down heavily on the UK based oil firm BP which is still unable to control the oil spill at the Gulf of Mexico. The anger of the citizens is growing each day as they see that BP is missing one deadline after another and the US government is depending on it till date. The speech he gave was reassuring but the essence was clear. Until the spill is stopped the administration can do precisely little. The fishermen community in Louisiana is far from happy with the developments and they reacted more or less coldly to the speech given by the president.
The Oil spill at the Gulf of Mexico has made the Louisiana seafood industry threatened with water turning toxic. A lot of areas along the coastlines are no longer suitable for fishing and the marine life is under threat as well. The fishermen who watched the Oval office address of President Barack Obama said that the oil spill is continuing and that is what worries them the most. The compensation that the president said BP will be made to pay did not make them cheerful exactly. The fishermen in the region feel that the oil spill at the Deepwater Horizon rig has turned out to be a large disaster for them and its magnitude is greater than that of Hurricane Katrina that hit the state in 2005.
The Oval office address of President Barack Obama has also drawn sharp reaction from the GOP. The President's meeting with BP executives is what people are waiting to watch.