President Obama Speech Aimed At British Petroleum
By Arnab Ghosh, Gaea News Network
Wednesday, June 16, 2010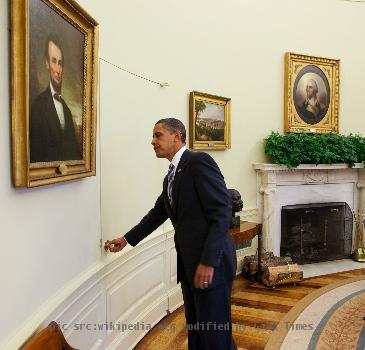 more images
WASHINGTON (GaeaTimes.com)- Yesterday Barack Obama the President of the USA gave a speech from Oval Office in which he came down heavily on British Petroleum for its inefficiency and lack of prompt actions to stop oil spill at the Deepwater Horizon rig situated at the Gulf of Mexico. The president tried to assure the nation in his speech saying that the errant oil giant will not be allowed to get away scot free for its failure to stop the damage even weeks after the explosion. It is known to all that even 8 weeks after the explosion occurred the company has not been able to put a stop to the oil spill and the coastline and wildlife is being threatened. The President said that he will ensure the situation is brought under control soon yet he suggested that the effects of the spoil can be more substantial than what was assumed earlier.
Till now millions of gallons of crude oil are seeping into the water at the Louisiana Coastline and a number of sea birds have died. Some of them have been rescued and the images shown on TV are ghastly enough to make anyone squirm. The citizens are angry since the US government is still relying on BP to stop the leakage. The speech given by the President was well thought and he made a promise that the company will be made to pay compensation for the damages caused to other companies and people.
The speech by Barack Obama drew a response from the oil giant. It said in reaction that it aims to reach a resolution with the US government to control the disaster.