Joe Barton In Dire Trouble
By Arnab Ghosh, Gaea News Network
Saturday, June 19, 2010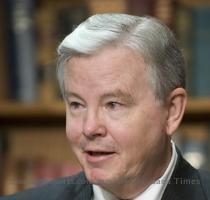 more images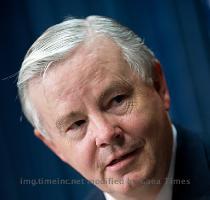 more images
WASHINGTON (GaeaTimes.com)- The democrats in the USA were facing the heat from the GOP on the BP oil spill issue for weeks and even the President was trying to pacify the enraged politicians who want to know when the disaster can be controlled. However, things changed drastically owing to the goof up made by Republican politician Joe Barton. He slammed the $20 billion compensation slapped on the oil giant BP and called the step taken by the White House as tragic. This sent a wrong impression to the political circle and residents of the country that he meant to say that BP should not be charged for the Gulf of Mexico oil spill. He was later forced to withdraw his comment. Vice President of USA Joe Biden and other democrat leaders lambasted him over the issue and the fellow GOP members also did not approve of his actions.
A GOP member from Arlington has said that Joe Barton should give up his post in the House energy committee. He is viewed by the political veterans as a longtime champion of Republican energy policy. The Democrats found the way to retaliate the GOPPM and utilized it by using television ads. The GOP is already feeling the heat and the ball is no longer in their court.
It is well known that Joe Barton got huge campaign contributions from Oil giants. It remains to be seen if he gives up his post after this fiasco. A section in the GOP wants him removed from the post and they are not diplomatic about it either.