Landmark health bill clears final 60-vote hurdle in Senate; final passage set Thursday
By AP
Wednesday, December 23, 2009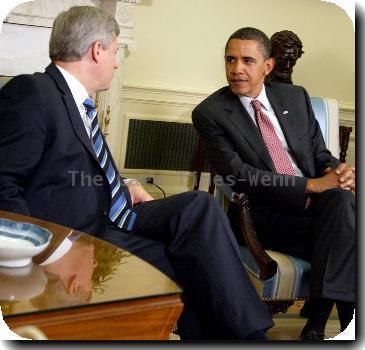 more images
Health bill clears last hurdle before passage
WASHINGTON — President Barack Obama's landmark health overhaul has cleared its last procedural hurdle in the Senate and is headed for final passage Christmas Eve. Senators voted 60-39 Wednesday to end a GOP filibuster and proceed to a final vote on a bill that would extend health coverage to 30 million uninsured Americans.
The Senate's 58 Democrats and two independents voted together against unanimous Republican opposition.
It was the third 60-vote procedural tally Democrats have won since Monday. The final passage vote, scheduled for 7 a.m. Thursday, requires only a simple majority, so Democrats should triumph easily.
While providing a big victory for the White House and Democrats, the Senate bill still has to be merged with a House version.
THIS IS A BREAKING NEWS UPDATE. Check back soon for further information. AP's earlier story is below.
WASHINGTON (AP) — Exultant Senate Democrats prepared to deliver a Christmas Eve win to President Barack Obama with passage of landmark health care legislation that would extend coverage to 30 million Americans.
Powerless to stop it, Republicans stepped up their attacks, contending the sweeping bill threatened to harm Medicare and add billions to the deficit.
"Tomorrow the Senate will vote on a bill that makes a bad situation worse," Sen. Charles Grassley, R-Iowa, said on the Senate floor Wednesday, the 24th day of debate on the 10-year, nearly $1 trillion bill. "This bill slid rapidly down the slippery slope to more and more government control of health care."
Democrats begged to differ. "Senate Democrats are poised to pass historic health reform legislation on Thursday that will extend affordable, quality coverage to millions of Americans in a fiscally responsible way. Our bill saves lives, saves money and saves Medicare," Senate leaders said in a statement.
At the White House, press secretary Robert Gibbs declared, "Health care reform is not a matter of if, health care reform now is a matter of when."
Obama himself said the Senate legislation accomplishes 95 percent of what he wanted. "Every single criteria for reform I put forward is in this bill," the president told The Washington Post.
But even if the Senate approves the legislation, it can't go to Obama for his signature until Congress resolves differences between the House and Senate versions. Some of them are contentious — especially stricter provisions in the House against using taxpayer money to pay for abortion coverage and the House's income tax increase for high-earning Americans.
Before the final Senate vote, Democrats must get past the last procedural hurdle Wednesday afternoon and put up 60 votes for the last time to cut off debate on the legislation. The 58 Senate Democrats and two independents have held together on two previous 60-vote tallies over the past several days against united GOP opposition.
Democrats are also expected to turn back points of order raised against the bill by Republicans, including one questioning the constitutionality of requiring most every American to buy health insurance. Final passage on the legislation is set for 8 a.m. Thursday — Christmas Eve.
That's 11 hours earlier than originally scheduled, thanks to a deal between Majority Leader Harry Reid, D-Nev., and Minority Leader Mitch McConnell, R-Ky. Republicans had been threatening to use all the time available to them, which would have kept the Senate in session late into the night before Christmas. But bad weather is forecast for later in the week, senators and aides are eager to get home to their families, and the outcome is preordained after Reid struck the final deals over the weekend to get his caucus.
Republicans are keeping up their complaints about the special deals some Democratic senators got.
South Carolina Attorney General Henry McMaster, a candidate for governor, said he and his counterparts in Alabama, Colorado, Michigan, North Dakota, Texas and Washington state — all Republicans — are jointly taking a look at whether the special provisions for Nebraska and other states are constitutional. The federal government is picking up the full tab for an expansion of Medicaid in Nebraska, where conservative Sen. Ben Nelson provided Democrats their crucial 60th vote.
"These negotiations on their face appear to be a form of vote buying paid for by taxpayers," McMaster said.
Nelson vigorously defended the provision Tuesday, contending he didn't seek any special carve-out for Nebraska and hoped all states would get the same help.
Republicans are just seeking "an opportunity to mislead and distort," Nelson contended.
Despite the differences, the House and Senate bills have much in common. Each costs around $1 trillion over 10 years and installs new requirements for nearly all Americans to buy insurance, providing subsidies to help lower-income people do so. They're paid for by a combination of tax and fee increases and cuts in projected Medicare spending.
Unpopular insurance company practices such as denying coverage to people with pre-existing health conditions would be banned, and uninsured or self-employed Americans would shop for insurance in new marketplaces called exchanges.
Filed under:
Government
Tags:
Barack Obama
,
Christmas
,
District Of Columbia
,
Government Programs
,
Government-funded Health Insurance
,
Health Care Reform
,
Nebraska
,
North America
,
Political Issues
,
Political Organizations
,
Political Parties
,
Sports
,
Track And Field
,
United States
,
Washington