Omar Suleiman Egypt's Vice President
By Arnab Ghosh, Gaea News Network
Sunday, January 30, 2011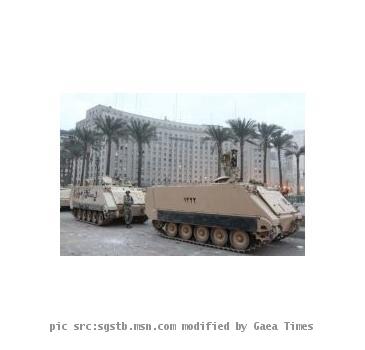 more images
CAIRO, EGYPT (GaeaTimes.com)- Egypt is going through turbulent times and the increasing civil unrest threatens to topple the government ruled by President Hosni Mubarak. To cope with the pressure of the allies and make peace with the protesters demanding his resignation the president has appointed Omar Suleiman in the post of Vice President. The latter used to be the intelligence chief and has reputation in handling diplomatic and international relations. Former air force commander of the country Ahmed Shafiq has been appointed as the Prime minister as well. The anti government protesters are adamant about their demand that the President whose cabinet has been accused of corruption and human rights violation must step down. They have hit the streets defying the curfew imposed in major cities and have fought with the cops forcing them to step back. Even after the administration deploying the military they show no sign to recede their agitation.
The appointment of Omar Suleiman as the Vice President is a notable event in the regime of Hosni Mubarak. He became the first VP in the regime. The wife and the sons of the president have reached London as reports suggest. Reports of looters and hooligans taking to the streets have also been found.
Omar Suleiman's appointment as the VP of Egypt comes at a time when the global political leaders are escalating pressure on Egypt to adopt reform measures and stop dealing the agitators high handedly. The USA which is a key ally of Egypt is reportedly taking a cautious stand on the issue. President Barack Obama has asked for an end to violence.