Y. S. Jaganmohan Reddy Resigns
By Swatilekha Paul, Gaea News Network
Monday, November 29, 2010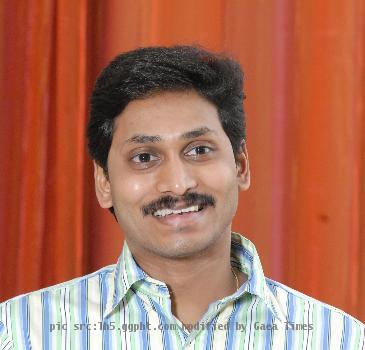 more images
HYDERABAD, INDIA (GaeaTimes.com)- Congress leader Y. S. Jaganmohan Reddy gave his resignation as the party Member of Parliament on Monday. The Congress leader who is also the son of the former Chief Minister Y. S. Rajasekhara Reddy, announced that he was resigning from the post of the party MP in a letter that was addressed to AICC president Sonia Gandhi. In the letter, the Congress MP from Kadapa constituency reiterated that he had to take the decision of resigning from his post over what he described as attempts of the senior Congress leader to alienate him from the party and later have him expelled.
While talking about the reasons which forced to quit his position as the party Member of Parliament, Y. S. Jaganmohan Reddy said that in the last 14 months, he has been insulted by the AICC on a number of occasions while adding that the party members did not treat him with the respect that he actually deserves. The now-former Congress leader also went on to say that the legacy that his father had created in the party was hijacked by others and he was not even allowed to complete his 'Odarpu' yatra.
Y. S. Jaganmohan Reddy is known to have been in confrontation with the top brass of the Congress party since the demise of his father Y. S. Rajasekhara Reddy in the month of September last year. In the meanwhile, sources close to the Congress leader have revealed that following the resignation of Y. S. Jaganmohan Reddy, it seems unlikely that his wife Y. S Vijayalakshmi would continue with her Pulivendula Assembly seat in Kadapa district.