Russ Feingold loses to Republican Ron Johnson
By Jayita, Gaea News Network
Wednesday, November 3, 2010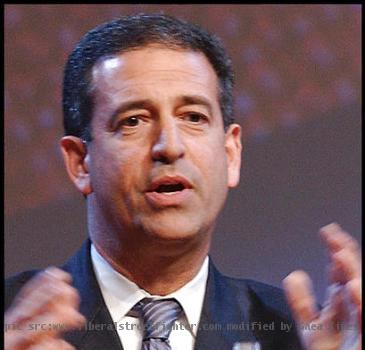 more images
MADISON (GaeaTimes.com) — A businessman, who was never before into politics will now become the Senator of Wilconsin. Ron Johnson's victory was a real surprise for the people of America. The Republican defeated three-term incumbent Democrat Russ Feingold.
At the end of a long Election Day, hundreds of supporters of Feingold gathered in a packed conference room in Madison to hear few words from their leader.
The man, though defeated sounded more like a coach, rallying his team for big game. He said,
"On to the next fight! On to the next battle in 2012," while the crowd screamed "Russ, Russ, Russ" as he left the stage.
A close friend and campaign adviser of Feingold, John Sylvester stated that he was not completely surprised by the loss as he thinks that economy is bad and people are looking forward to improvement.
John Sylvester, when asked about what Feingold meant by "the next battle in 2012″ Sylvester said that the departing US Senator is yet to set up his mind.