Giovanna Huidobro Adds To Jesse Jackson Jr.'s Woes
By Tias, Gaea News Network
Wednesday, September 22, 2010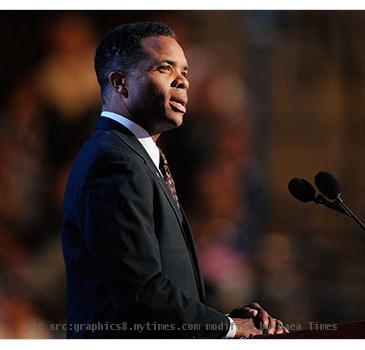 more images
CHICAGO (GaeaTimes.com)- The latest gossip that threatens to lower even further the reputation of congressman Jesse Jackson Jr. is that the politician has had an amorous relationship with a model and restaurant hostess named Giovanna Huidobro. Reports suggest that Jesse Jackson Jr had arranged for the model, whose racy photos are doing the rounds, to be flown in from Washington DC to Chicago on at least two occasions. There are reports that Giovanna Huidobro was also present in a meeting between Jesse Jackson Jr and Raghuveer Nayak as they discussed the channeling of funds to Rod Blagojevich.
Jesse Jackson reacted to the media about his affair with Giovanna Huidobro and said that she was just a social acquaintance. He also explained that it was a matter that he and his wife had dealt with in the past and urged the reporters to respect his privacy on the matter concerned. Considering that Jesse Jackson Jr. is already under heavy fire due to the Rod Blagojevich-senate seat controversy, Giovanna Huidobro comes as an icing on the cake that the politician might not like eating.
Giovanna Huidobro's scandalous affair with Jesse Jackson might come as a serious blow to the congressman as just five months left for the Mayoral elections. Considering that he is a hopeful candidate for the Mayorship of Chicago, the present case makes his position weaker reportedly. A political expert recently said in a statement that the chances of Jesse Jackson Jr running for the mayorship this year could be minimum. Jesse Jackson also created a stir when he urged the FBI to 'Bring it on' in the radio during the discussion related to the FBI investigation on him.