Homeland chief: Gitmo detainees will not live legally in US after prison sentence
By Eileen Sullivan, AP
Tuesday, December 15, 2009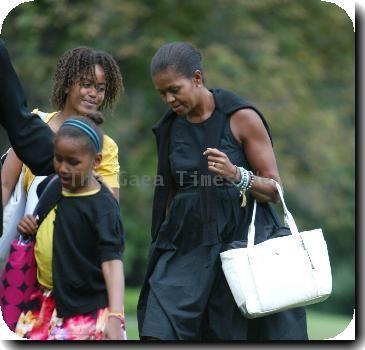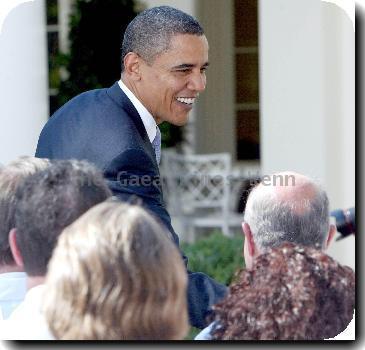 Gitmo detainees not free in US after prison
WASHINGTON — Guantanamo Bay detainees brought into this country for trial will not be staying here, the Obama administration is promising.
A detainee tried in this country would be treated for immigration purposes as though he is at a U.S. border trying to get in — and he won't get in, Attorney General Eric Holder and Homeland Security Secretary Janet Napolitano said in Dec. 11 letter to Republican senators on the Judiciary Committee. The letter was obtained by The Associated Press on Tuesday.
But Republican senators responded that the administration cannot make such promises because U.S. courts might intervene.
The Obama administration has announced that five detainees now held at the U.S. military prison in Cuba will be tried in a New York federal court, and more are likely to be tried in the U.S.
It also is acquiring a prison in Illinois to house some detainees. Military tribunals for detainees would be held there, and it could house some detainees whom the president determines must be held indefinitely but can't be tried, according to administration officials.
Once a detainee is brought to the U.S. for trial, he could be tried, convicted, serve prison time or be acquitted.
Detainees brought into the United States for prosecution "are treated as though they are still at the border applying for admission throughout their period of time in the country," Holder and Napolitano wrote.
They said detainees would not be given any immigration rights to reside in the U.S.
Holder and Napolitano cited a law that specifically states that the Department of Homeland Security may not spend any funds to give detainees immigration benefits, including classifying a detainee as a refugee or asylum seeker.
If a detainee cannot be returned to his country because he is likely to be tortured, the U.S. would seek another country to take him, they said.
Not content with that response, Sens. John Cornyn, R-Texas, and Jon Kyl, R-Ariz., drafted a letter to President Barack Obama. A draft of the letter, expected to be sent Wednesday, was obtained by the AP Tuesday afternoon.
"The Supreme Court has yet to rule on whether it is constitutional to indefinitely detain alleged terrorists who are not U.S. citizens once they are physically in the United States," the GOP senators wrote.
That could produce years of court battles over detainee's immigration status and could ultimately result in a detainee being released by courts into U.S. society, they argued.
Instead, they called "for a guarantee that, should any of these terrorist detainees be acquitted on criminal charges, the military will have authority to resume custody of them outside of the United States."
Matthew Waxman, a former Defense Department and State Department lawyer during the Bush administration, termed the risk of release into the United States a theoretical possibility, but extremely unlikely in practical terms.
Courts tend to give the president a lot of room to maneuver in national security matters, said Waxman, now a Columbia University law professor. He said in an interview that Obama could strengthen his hand further by getting Congress to pass a law to back his detention powers with respect to former Guantanamo detainees, a move the administration has so far resisted.
Deborah Pearlstein, a visiting professor at the University of Pennsylvania law school, said the government retains enormous power under immigration law to hold people "who pose even the remotest threat" to public safety.
Critics of Obama's plan to close the Guantanamo facility and try some terror suspects in U.S. courts "are afraid that years down the road the Supreme Court might declare some constitutional limit on the length of time people can be detained pending deportation," said Pearlstein.
Pearlstein said the Supreme Court ruled in 2001 that the government generally may not indefinitely detain immigrants it wants to deport, but can't find another country willing to accept them. That case arose in the context of people who were legal immigrants, but had been convicted of crimes that made them subject to deportation.
"But the court expressly left open the question whether there may be an exception … in the case of terrorism or national security," Pearlstein said.
Associated Press writer Mark Sherman contributed to this report.
Filed under:
Cabinets
,
Government
Tags:
Barack Obama
,
Caribbean
,
Cuba
,
Immigration
,
Latin America And Caribbean
,
Military Correctional Systems
,
Military Legal Affairs
,
National Security
,
North America
,
Terrorism
,
United States
,
Washington