Palin Declines Chairmanship of the Republican National Committee
By Avik, Gaea News Network
Tuesday, December 7, 2010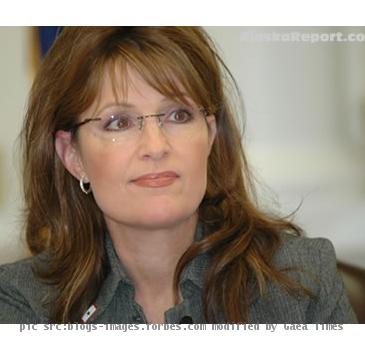 more images
WASHINGTON (GaeaTimes.com) — Sarah Palin reportedly turned down the request of being "fundraiser-in-chief" as she mentioned, of the RNC.
When spoken to her she told a lot more, here is what she had to say,
I respect the desire to have someone in charge of the RNC who understands the wishes of the conservative grassroots and understands that power resides with the people and not the vested interests in D.C., However, the primary role of the RNC chair seems be that of fundraiser-in-chief, and there are others who would probably be much more comfortable asking people for money than I would be, and they would definitely enjoy it more.
RNC had raised quite an appreciable amount in their fund but the recent deposits were mostly through internet and in small quantas. The big donors backed off while the committee was being leaded by Michael Steele. Palin has previous helped Steel in fund-raising but for now I guess she want's to stay more focus towards her Presidential dreams for 2012.