Willow Palin Uses Homophobic Slurs
By Madhusmita, Gaea News Network
Thursday, November 18, 2010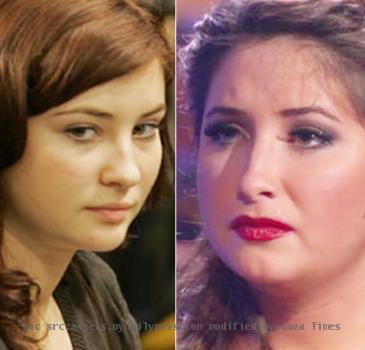 more images
ALASKA (GaeaTimes.com)- Willow Palin, the 16 year old daughter of former Governor of Alaska Sarah Palin has landed herself in trouble after she used homophobic slurs on Facebook. Sarah Palin was unreachable for any comments but Bristol Palin apologized for her sister's behavior in the same social networking site. It has been reported that a Facebook user wrote that he is disappointed with "Sarah Palin's Alaska" and Willow Palin immediately responded to the post and called him a "f*ggot" and asked him not to comment something bad about her mother's show.
If reports are to be believed, then the Facebook rant took place Sunday when Willow Palin's sister Bristol Palin also joined to teach the guy a lesson. Willow Palin called the guy a "gay" and asked him to stop commenting about her mother's show. She stated that she has seen that guy named "Tre"s photographs and she feels that the boy looks disgusting. She even went on to write that her sister's son is still a "kid" but he looks hotter than the guy. She then asked the boy to stop his comments and mentioned that she is "sticking" for her family.
Bristol Palin also joined Willow Palin's comment and wrote that the boy have no other thing to do and hence he is trying to get attention through his comment. These type of comments have upset other Facebook users who have formed a group where they called Willow Palin a "homophobic". However, in response to it Willow Palin wrote that people are jealous of the success of her family and these people have nothing else to do in their lives.