President Barack Obama Elbowed in the Face
By Avik, Gaea News Network
Friday, November 26, 2010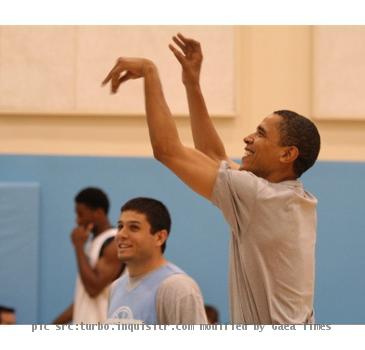 more images
This is the ground where the President was hit by an unknown co-player who safely got away with the mishap. Well, Mr. Obama though had to bear 12 stitches for the same.
It all happened as Mr. Obama engaged himself in a little pre-presidenting hoop-shooting. Now, according to White House Press Secretary Robert Gibbs,
After being inadvertently hit with an opposing player's elbow in the lip while playing basketball with friends and family, the President received 12 stitches today administered by the White House Medical Unit. They were done in the doctor's office located on the ground floor of the White House.
Reportedly, the President was instantly provided local anesthetic, and received smaller stitches that doctors stated won't leave as big of a scar in the area of injury as traditional, larger stitches.