BJP Website Controversy Rages On
By Tias, Gaea News Network
Monday, October 4, 2010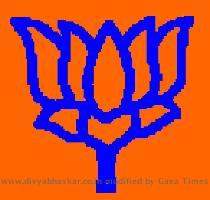 more images
NEW DELHI, INDIA (GaeaTimes.com)- The cyber war between the BJP and the Congress continues to rage as the political parties sling mud at each other over virtual domains. The BJP had alleged earlier that the Congress Party had created a website that had a similar name to their opponents but diverted the user to the AICC website. Though there is an official website of the Bharatiya Janata Party, the opposition party spokesperson says that the ruling party has used their online identity in a rather 'petty, pick-pocketlike' manner. The spokesperson for the BJP said that the Congress Party is yet to respond to them on the matter.
A Congress spokesperson said that it was a case of 'politicizing' a 'technical problem' and brushed aside the allegations. The BJP has, reportedly, served a legal notice to the Congress for stealing its online identity. The problem was noticed after the traffic to the official website of BJP fell significantly during the Ayodhya Verdict and the technical experts of the political party realized that the netizens were being diverted to another unknown website that had affiliations with the Congress Party website. The political parties use a '.org' format in their website whereas the '.com' format is reserved for the private sector. Though the website that caused the controversy was created in the '.com' format, it was quite successful in diverting those who were looking for the BJP website.
Though the issue of the BJP website has been brushed aside by the ruling party as a technical glitch, the BJP leaders have taken it quite badly. BJP is known to be a web savvy political party and their official website has a significant number of visitors. Details like the party's history, ideology and contributions are listed in the website and there is also an online application available for joining the party.