Indian women politicians and their hairdos
By ANI
Saturday, August 28, 2010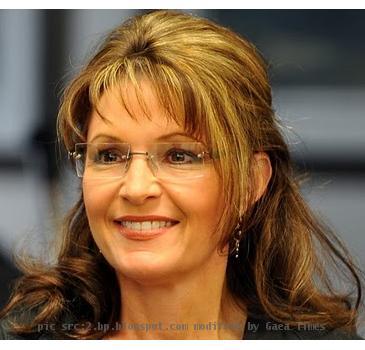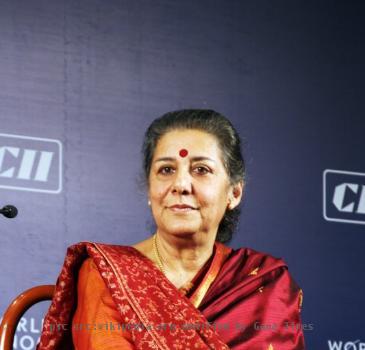 NEW DELHI - On August 20th, Priyanka Gandhi appeared at Veer Bhoomi, the memorial in New Delhi dedicated to her father and former prime minister Rajiv Gandhi, to pay her respects on his 66th birth anniversary, and photographers at the location went into a tizzy clicking her from every angle.
The reason was that Priyanka had changed her hairdo. Gone was the severe crop cut which accentuated her near perfect features? In place was a 'bed hair' look. It's a relatively new style where tousled curly hair sits naturally on the head and nape and doesn't look purposefully styled. It is less severe than the crop cut that she used to sport.
Major dailies noticed the change immediately commenting that she looked more like her grandmother Indira Gandhi with this new hair do.
Thousands of miles away, US Secretary of State Hillary Clinton is also facing similar media scrutiny over her hair do. The Washington Post says this of the most powerful woman in the US - "Clinton, at age 62, has grown out her hair. And it looks quite nice."
When Clinton visited Pakistan in July just a few days ahead of her daughter's wedding, there were visible signs that the short pageboy look was on its way out. Though she wore severe pantsuits and her hair did not have bouncy curls, the fact that she was going for a less severe style was showing.
The Post notes, "For years, Clinton had a softly layered style-one with volume on top that flowed gently inward to the nape of the neck. It was a look she settled on after years of dealing with the public's obsession with her headbands, her bangs, her bob. She finally found a style that was a keeper, and even loosed her own wry humor over the outsize media interest in a woman's right to play with her hair. What does it all mean? Nothing. Everything."
In India, we don't really agonize over how women politicians do their hair. Newspapers and magazines concentrate on the outfits, usually the sari. Most women so far have tied a knot (bun) at the nape of their nape, think Sushma Swaraj, Jaya Jaitely, Ambika Soni, Jaya Bachchan or cut their hair in a helmet shape like Indira Gandhi.
The awkward ponytails also exist- think Mayawati or Brinda Karat. Sonia Gandhi also favours the ponytail. Her thick hair is pulled tightly back and secured into a clip. It is a very severe style that conveys a no-nonsense approach. There are a few wisps of gray now and then around her forehead but you will never catch her pulling a stray strand behind her ear or doing any remotely feminine act, even subconsciously, with her hair.
Even on ceremonial occasions, Sonia Gandhi does not allow for glamour in her hairstyle. This wasn't the case when she received foreign dignitaries as Rajiv Gandhi's wife in 7, Race Course Road, the official home of the Prime Minister. She allowed herself some glamour by keeping her page boy style hair curl at her shoulders. But losing Rajiv changed all that.
Her mother-in-law, Indira Gandhi had the legendary white streak in her otherwise jet black hair. She touched it up regularly, and especially, when on a foreign visit. She covered her hair with the pallu of her sari during some public meetings, but never tied it into a ponytail or a juda (bun) like her aunt Vijay Lakshmi Pandit, with whom Indira had a prickly relationship.
Ms Pandit, the first woman President of the UN General Assembly was Prime Minister Jawaharlal Nehru's sister. Vijaylakshmi was to the manor born and dressed appropriately. Her hair was tied in a bun at the nape of her neck till in her later years she cut them short. She stopped colouring her hair and at the UN was quite a sight with her bright white coiffed hairdo.
Sarojini Naidu, her contemporary during the freedom struggle, favoured an oily haired knot at the nape of her neck.
Among the current crop of young women politicians, Jayaprada keeps her lush, waist length hair length open, though her experimenting with colours seems a tad tacky. Highlights on hair like say a Sarah Palin is acceptable, but a complete blonde or brunette look, just doesn't seem appropriate in the Indian Parliament.
Simrat Kaur of the Akali Dal ties a knot; Priya Dutt of the Congress party has a short pageboy cut. Kanimozhi of the DMK has jet-black hair, which topples into feminine curls at her shoulders.
Fashion stylists say that long locks are feminine and even sexy, so many politicians stay away from adopting such styles to ward away attention from their image.
Maneka Gandhi has probably one of the most boring hairstyles in Parliament. It is very unflattering and looks in desperate need of a shampoo and rinse. As for the President, a knot at the nape of her neck, tightly covered by a pallu that is pinned on and never leaves the head or shoulder when she is out of the Presidential House is what we get to see.
Most women politicians spend a lot of time agonizing over the saris they wear to Parliament or during an election campaign. The colour, the weave, the style of draping the pallu is looked at with the minutest of detail.
Very few of them would wear make up, other than a bit of kohl in their eyes. You won't catch women politicians in India wearing bright nail polish and lipstick.
And hairdos are never thought about. Perhaps we pay little attention in India to dress styles of our politicians, women or men. By Smita Prakash (ANI)