Maintain peace after Babri verdict, says government
By IANS
Thursday, September 16, 2010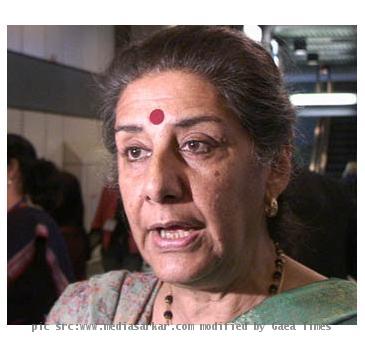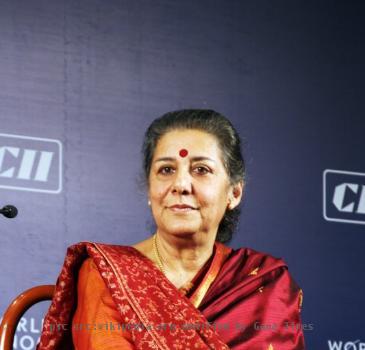 NEW DELHI - The government Thursday appealed to people to maintain peace and order when the judiciary rules on the Babri mosque row Sep 24.
"There should be no attempt by any section to provoke any other section or indulge in any expression of opinion that will hurt the sentiments of other people," Information and Broadcasting Minister Ambika Soni said here.
"The government appeals to the people of India to ensure that the delivery of the judgment is seen in its proper perspective as a path of judicial process. The government further appeals to all sections of society to maintain peace and order after the delivery of the judgment," Soni said, adding that the resolution was passed by the cabinet.
A three-judge special bench of the Allahabad High Court is to scheduled pronounce the verdict in the 51-year-old legal dispute Sep 24.
Soni said: "It is important for all to ensure that the highest traditions of Indian culture and respect for all religions is fully maintained."
She said the judgment was the "outcome of a long judicial process. It goes without saying that it needs to be treated with utmost respect."
"The determination on the issues need not necessarily end with this judgment unless it is accepted by all parties. In case any of the parties feels that further judicial consideration is required, there are legal remedies available which can be resorted to," she added.
"Keeping this in mind, it is necessary for all sections of the people of India to maintain tranquility in the aftermath of the judgment," Soni said.
The Lucknow bench of the Allahabad High Court Monday called upon the rival parties to explore the possibility of a last-minute amicable settlement of the dispute, on an application moved by a senior advocate.
The 16th century Babri Masjid, which Hindus maintain is the birthplace of Lord Ram, was razed by Hindu mobs Dec 6, 1992, triggering widespread communal violence that left thousands dead across the country.
Soni said that India is firmly and resolutely on the path of inclusive growth. "This is recognized all over the world. Nothing must be said or done and nothing must happen that they cause us to deviate from our goals and our objectives," she cautioned.