SUMMIT NOTEBOOK: Sarkozy left in the dark; soccer alleviates 'exhausting' summit
By Emma Vandore, AP
Sunday, June 27, 2010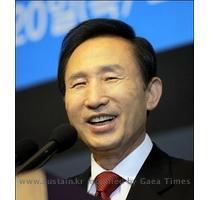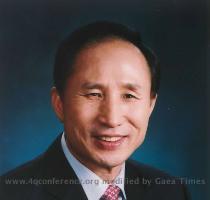 SUMMIT NOTEBOOK: Sarkozy left in the dark
TORONTO — Was it a nefarious Canadian plot that left French President Nicolas Sarkozy standing silently at a microphone in the dark?
At the end of two back-to-back summits hosted by Canadian Prime Minister Stephen Harper, the French leader ignored protocol, which dictates that meeting hosts get to hold their press conference before other leaders.
But when he took to the stage in a small tented room at a summit site, Sarkozy's microphone didn't work and the lights were turned off.
It took French aides a frantic five minutes of scrambling to turn the volume and the lights on.
"It's Canadian sabotage," joked Finance Minister Christine Lagarde from the front row.
But what could have upset Sarkozy's Canadian hosts?
Could it have been Sarkozy's assertion that next year, when France hosts the G-8 and G-20, the summits will cost "10 times less"?
"Is that with or without security costs?" mused Harper's chief spokesman, Dimitri Soudas.
Harper came under fire in Canada for the more than $1 billion cost of the meetings, which included such fripperies as an artificial lake with canoes, sounds of twittering birds and deck chairs inside the media center.
Soudas insisted Harper "values greatly" Sarkozy's contribution to the meeting, and said he was unaware of the details of why Sarkozy was left in the dark.
Who said summits of world leaders are boring?
Sarkozy, that's who.
"I am the first to think that sometimes discussions are long, that to insert a paragraph in a communique is exhausting," Sarkozy said at the end of three days of meetings.
"We end these summits empty, tired, but it's our duty to participate."
And while they might be tedious, Sarkozy said it's sometimes necessary for world leaders to travel thousands of miles to sit around a table together.
"Perhaps the problems of previous centuries and previous decades are precisely because there weren't summits like this," he said.
At least there was soccer to relieve the tedium.
When they weren't tackling heavyweight issues, world leaders were watching the more physical challenges of the World Cup on television.
That didn't stop them from seeking alliances.
South Korean President Lee Myung-Bak adopted Japan's soccer team after his own country was eliminated by Uruguay on Saturday. Lee is now pulling for Japan to beat Paraguay in their match Tuesday.
British Prime Minister David Cameron, meanwhile, recruited Italian Premier Silvio Berlusconi to England's side after Italy, the defending World Cup champion, failed to advance. Cameron said Berlusconi was won over because England is coached by Italian Fabio Capello.
England, however, got knocked out of the World Cup by Germany, whose 4-1 victory was marred by a controversial referee's call that negated a goal for the Brits.
German Chancellor Angela Merkel had the good grace to tell Cameron she was "sorry about that," his aides said.
__
Associated Press writers Jane Wardell and Rob Gillies in Toronto contributed to this story.
Filed under:
Government
,
International Relations
Tags:
Canada
,
England
,
Europe
,
Events
,
France
,
Germany
,
International Soccer
,
Italy
,
Lee Myung-bak
,
North America
,
Ontario
,
Summits
,
Toronto
,
United Kingdom
,
Western Europe
,
World cup