Diplomatic Reception Room
July 13, 2010
3:45 P.M. EDT
Q Mr. President, you reached out yesterday to President Yoweri Museveni of Uganda, pledging U.S. support after the twin bombings in Kampala. Can you share some of the details of that conversation with us?
SAfrica's Olympic committee says will bid for 2020
Australia 2022 bid ethics to be cleared by FIFA
Racial harmony? Not yet, but SAfrica makes strides
Seer sucker: Octopus oracle picks Spain to win
Octopus oracle picks Spain to win World Cup
KATHMANDU - After he finishes predicting the winner of the World Cup, would Paul, the octopus, now revered as Paul, the oracle, like to take up a new assignment?
Cuba says hunger striker 'in danger' of dying
Germany's Merkel, S.African president meet
5:01 P.M. EDT
THE PRESIDENT: Hello, everybody. What's going on, guys? Thank you, thank you, everybody. Everybody have a seat. Well, hello. Welcome to the White House. Congratulations to Sky Blue on winning your first Women's Professional Soccer Championship. Congratulations. Give them a big round of applause. (Applause.)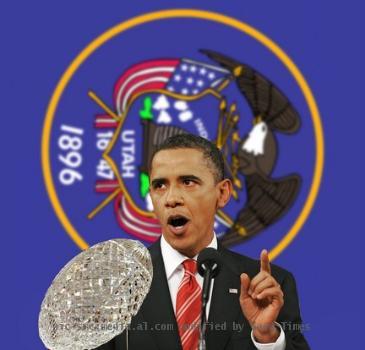 more images
World Cup Today
JOHANNESBURG — A look at Day 20 Tuesday at the 2010 World Cup (all times EDT):
French parliament hosts hearing about WCup fiasco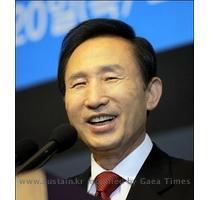 Cameron, Merkel watch key World Cup match
TORONTO — British Prime Minister David Cameron and his German Chancellor Angela Merkel have far bigger concerns than the world economy at the Toronto G-20 summit of world leaders.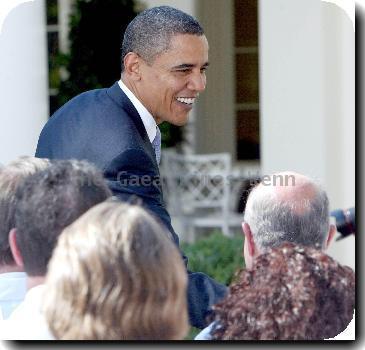 Intercontinental Downtown Hotel
Toronto, Canada
3:18 P.M. EDT

PRESIDENT OBAMA: All right, everybody set up? Careful. Don't hurt each other.

PRIME MINISTER CAMERON: — upsetting the beer, so work together here. (Laughter.)

PRESIDENT OBMAA: Let me begin by saying that the last conversation I had with David Cameron was before the — well, I guess it wasn't the last one, but a recent conversation was before the match between the United States and England at the World Cup. And since it ended in a tie, we are exchanging — and paying off our debts at the same time — this is Goose Island 312 beer from my hometown of Chicago.

And, David, I understand this is –

PRIME MINISTER CAMERON: This is Hobgoblin from the Wychwood brew in Witney, in my constituency.

PRESIDENT OBAMA: So I advised him that in America we drink our beer cold. (Laughter.) So he has to put this in the refrigerator before he drinks it, but I think he will find it outstanding. And I'm happy to give that a shot, although I will not drink it warm.

PRIME MINISTER CAMERON: It's my pleasure to send you — you can have it cold, it's all right. (Laughter.)

PRESIDENT OBAMA: Now, I want to say that all of us in the United States deeply value the special relationship between the United States and the United Kingdom. And we have been very impressed with the leadership that David Cameron has shown thus far. He has, I think, taken a series of steps on some very tough issues and clearly is prepared to make difficult decisions on behalf of his vision for his country.

We already, I think, have established a strong working relationship, as have our teams. And we are confident that that special relationship is only going to get stronger in the months and years to come.

We had an excellent conversation building off of the conversations that we've had at the G8 about the world economy and the importance of our two countries focusing both on the issues of growth, but also on the issues of financial consolidation, that we have long-term deficits that have to be dealt with and we have to address them.

There are going to be differentiated responses between the two countries because of our different positions, but we are aiming at the same direction, which is long-term sustainable growth that puts people to work.

At the same time, we had a extensive discussion about Afghanistan, and the alignment between our two countries in recognizing we have a serious threat to our safety and security that has to be addressed — that we recognize the enormous sacrifices that both British troops and U.S. troops have been making for some time now, but we are convinced that we have the right strategy to provide the time and the space for the Afghan government to build up capacity over the next several months and years.

And this period that we're in right now is going to be critical both on the political front and on the military front, and there's going to extremely close consultation between our two countries so that we can create a situation in which Afghanistan and Pakistan are able to maintain their effective security and those areas are not able to be used as launching pads for attacks against our people.

We also discussed Iran, and I thanked David for his stalwart support of the United Nations Security Resolution 1929 — the toughest sanctions that have been imposed on the Iranian government through the United Nations Security Council. We now have to make sure that we follow up in terms of implementation, and that was a major discussion point.

And the key conclusion that we take out of this last day of conversations, and I suspect this will continue through the evening and tomorrow, is that on foreign policy issues the United States and the United Kingdom are not only aligned in theory but aligned in fact; that we see the world in a similar way, we continue to share the same concerns and also see the same strategic possibilities.

And so I think this partnership is built on a rock-solid foundation and it's only going to get stronger in the years to come. Thank you.

And I think that may have been my phone going off, so I'm going — (laughter.)

PRIME MINISTER CAMERON: Glad it wasn't mine. (Laughter.)

Well, thank you — thank you very much for that, and thank you for what you said about the relationship between our two countries, which I believe is incredibly strong, but as you say, I think can get stronger in the years ahead.

We've had some very good conversations at the G8, and a very good meeting here today. I think particularly on the issue of Afghanistan, which is the number one foreign policy and security policy priority for my government, making progress this year, putting everything we have into getting it right this year, is vitally important. And we had very good conversations on that.

And as you said, Barack, on all the issues we discussed over the weekend so far — the Middle East peace process, Iran, how we take those forward, and the key relationships that we have in the Gulf and elsewhere — we have a very close alignment and I think we can work together, and we want to support the work that's being done.

On the economy, you rightly say we have a big deficit problem which we have to address. But of course we want to do it in a way that encourages growth, and that's why we're focusing on spending reductions rather than on big tax increases. And I think it's the right approach to take.

And as we go into the G20, I think we can explain that we're aiming at the same target, which is world growth and stability, but it means those countries that have big deficit problems like ours have to take — have to take action in order to keep that level of confidence in the economy, which is absolutely vital to growth, to make sure it's there.

But it's been great to have this opportunity to meet — and the discussions that we had at the G8 and the G20 — and thank you also for the lift between the two. It was — he threatened to send me a bill, but as I said, times are very tight in the U.K. so I'm afraid we'll have to take it as a free lift. (Laughter.)

PRESIDENT OBAMA: He was a model passenger. I want everybody to know he fastened his seat belt as he was supposed to.

END 3:26 P.M. EDT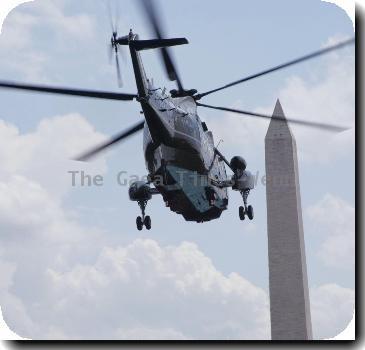 more images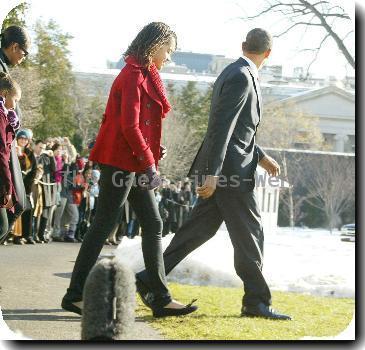 more images
President Obama and President Mills are eagerly anticipating the World Cup match between the United States and Ghana this afternoon. They reaffirm the strong ties between the people of our two countries, including our shared passion on the soccer field, and have agreed that when they next meet they will exchange team jerseys in the spirit of camaraderie and sportsmanship that they look forward to seeing on the playing field later today.
HUNTSVILLE - Football fever gripped European members of the Group of Eight (G-8) most powerful developed nations Friday as they met for a summit in Canada.
Earlier today President Obama called the U.S. Men's World Cup Soccer team. The President congratulated them on their extraordinary victory and told them that while he was meeting with General Petraeus in the Oval Office, he could hear the rest of the West Wing erupt when Landon Donovan scored the game winner. The President then congratulated Donovan on the game-winning goal, asked Tim Howard how his ribs were feeling and asked Clint Dempsey how his lip was doing. The President wished the team good luck on Saturday and made sure they knew that the entire country was cheering them on.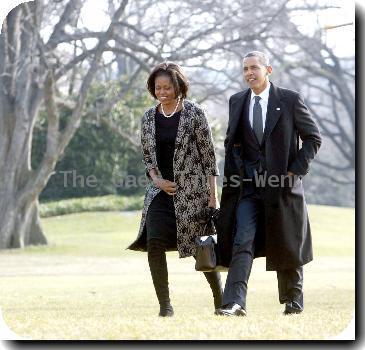 Haitians rival Brazilians in love for the Selecao
James S. Brady Press Briefing Room
1:01 P.M. EDT
MR. BURTON: So to start out I just want to read out a couple phone calls the President just made to Chancellor Merkel and President Zapatero.
French national soul-searching over WCup fiasco
Sarkozy marks de Gaulle's famed wartime appeal
Work suffers, parties thrive during World Cup
Work is skipped, parties abound during World Cup
Spain loses to Switzerland, Chile beats Honduras
Police to keep new stadium duties thru World Cup
Memorials, World Cup: mixed emotions in S.Africa
FIFA, WCup organizers clam up on stadium security
WCup labor protests continue, FIFA goes quiet
WCup labor protests continue in Durban
DURBAN, South Africa — Several hundred security workers at the World Cup have gathered in Durban to protest labor conditions in a dispute that has spread to half the tournament's stadiums.
World Cup strike spreads to half of venues
Security stewards protest in Durban, Johannesburg
Vice President Biden met with FIFA President Blatter this morning in Johannesburg. They discussed the excitement surrounding the 2010 World Cup and its host country South Africa. They talked about the importance of soccer globally; the passion and growing fan base in the United States for the sport; and the game's power to bring communities and nations together.
Colombian soldiers free long-held rebel hostages
Riot police break up World Cup wages demonstration
The President and British Prime Minister David Cameron spoke today by telephone in their first substantive conversation since the President's congratulatory call on May 22, 2010. The President looks forward to seeing Cameron in Canada later this month and in Washington on July 20. The President affirmed his deep commitment to the special and historic relationship between our two countries. The President thanked the Prime Minister for his commitment to lead on the broad range of issues on our shared agenda. The two leaders discussed Afghanistan, including the Prime Minister's recent visit, and they reaffirmed their firm commitment to NATO's ISAF mission. They discussed the decision by the United Nations Security Council to impose the strongest sanctions to date on Iran and the importance of follow-on action being taken at the upcoming European Council meeting, and they underscored the need for Iran to live up to its international obligations. They also exchanged views on economic issues, including preparations for the G-8/G-20 meetings later this month. The President and the Prime Minister discussed the impact of tragic oil spill in the Gulf of Mexico, reiterating that BP must do all it can to respond effectively to the situation. Finally, the President and the Prime Minister agreed to disagree on the desired outcome of the June 12 U.S.-England World Cup soccer match; the President noted that the historical record of previous World Cup matches between the United States and England favors the United States and the President wagered the best lager against the best beer in America on an American win over England.
World Cup opening ceremony with happy noise
Port-of-SPAIN - Trinidad and Tobago's newly elected Indian-origin Prime Minister Kamla Persad-Bissessar has been invited to attend an international law conference to be held in New Delhi next year, an advocate from India said.
James S. Brady Press Briefing Room
1:38 P.M. EDT
Q Well.
MR. GIBBS: Come on, it's like 90 today, isn't it?
Once-embattled Soweto marvels at nearby World Cup