Honolulu councilman Charles Djou wins Hawaii congressional vote, giving GOP a midterm victory
By Herbert A. Sample, AP
Saturday, May 22, 2010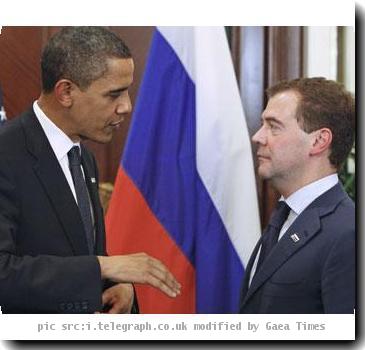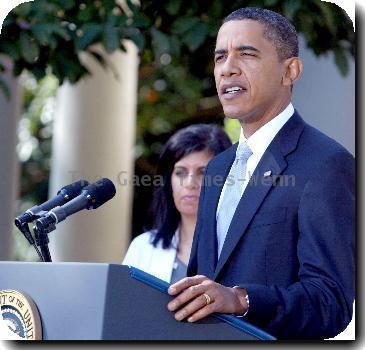 GOP wins House seat in Obama's home district
HONOLULU — Republican Charles Djou (duh-JOO') has won a Democratic-held House seat in Hawaii in the district where President Barack Obama grew up.
The special election is the latest triumph for the GOP as it looks to take back control of Congress.
Djou's victory was also a blow to Obama and other Democrats who could not rally around a candidate and find away to win a congressional race that should have been a cakewalk. The seat had been held by a Democrat for nearly 20 years and is located in the district where Obama was born and spent most of his childhood.
Djou received 67,274 votes, or 39.5 percent. He was followed by state Senate President Colleen Hanabusa and former U.S. Rep. Ed Case — both Democrats.
Republicans see the victory as a powerful statement about their momentum heading into November.
THIS IS A BREAKING NEWS UPDATE. Check back soon for further information. AP's earlier story is below.
HONOLULU (AP) — Republicans believe they are on the cusp of taking control of a congressional seat in President Barack Obama's hometown in a special election Saturday that represents the latest battleground in the fight for control of Congress in the midterm races.
Republican Charles Djou is favored to win the seat, and a victory would be an embarrassment to Democrats locally and nationally given that Obama was born in the district and spent most of his childhood here. It also is in a state that gave Obama 72 percent of the vote two years ago and where he remains quite popular.
Democrats Ed Case and Colleen Hanabusa have struggled to gain any footing amid intense party infighting.
The GOP sees the election as a chance to add even more momentum to their bid to reclaim control of Congress following the stunning Massachusetts Senate victory by Republican Scott Brown this year in another symbolic Democratic stronghold.
Democrats believe any success in Hawaii would be short-lived. The winner will only serve through the remainder of 2010, and another election will be held in November for the next term. Democrats are confident they can win in November because the vote won't be split among several candidates as it is in Saturday's election.
Fourteen candidates in all are vying for the seat vacated by Democratic Rep. Neil Abercrombie when he resigned after 10 terms to run for governor. The election is being conducted entirely by mail, and the state Office of Elections is expected to release the first tally from the three weeks of voting just after 6 p.m. local time (midnight EDT).
As of Friday, half of the 317,337 ballots that were sent out to voters had been returned. Voters were allowed to take their ballots to the state Capitol by 6 p.m.
Ted Baker, a 54-year-old legal researcher, waited until the last day to vote in case a late development in the race swayed his opinion.
"I thought, OK, some huge scandal will erupt. Or, someone will be struck by lightening or some other thing would help me make the decision," Baker said. That didn't happen and he said he voted for the least bad candidate.
"It was a bit of a nose-holder, frankly," Baker said.
Naomi Grossman said she voted for Hanabusa because of her work on behalf of people with disabilities.
"Her record is very, very good," said Grossman, whose 22-year-old son is autistic.
A steady flow of people dropped off their ballots at a drive-through spot fronting the Capitol on Saturday. As of midday, the state Office of Elections collected 470 ballots there, said spokesman Rex Quidilla.
The moderate Case, the cousin of AOL co-founder Steve Case, previously represented Hawaii in Congress and created waves locally by unsuccessfully challenging the re-election of Hawaii's junior senator, Democrat Daniel Akaka, in the 2006 primary.
The liberal Hanabusa, the state Senate president, is backed by Hawaii's powerful labor groups. Djou, a conservative and Honolulu city councilman whose district includes Waikiki, campaigns on a platform of opposing new taxes, Obama's health care reform and economic stimulus policies.
The race has been marked by bickering among leading Democrats in Hawaii and Washington over whether Hanabusa or Case was the best contender.
At one point, the Democratic Congressional Campaign Committee appeared ready to throw its support to Case.
That was until Hawaii's influential senior senator, Democrat Sen. Daniel Inouye, made it clear Hanabusa was his choice. He has scorned Case since the then-congressman took on Akaka.
The disagreement prevented Obama and national Democratic groups from endorsing one contender. Instead, they aired television ads and made automated telephone calls that asked voters to chose "a Democrat."
In contrast, Djou enjoyed solid support from local and national Republicans, who funneled money to his campaign but took a much lower profile than their Democratic counterparts.
All three candidates have said they intend to run in September primaries for the next full congressional term, setting up potential rematch in November.
Democrats have expressed certainty that Djou, if he wins Saturday, will not be able to repeat in November when he will face a single Democratic nominee in a district that remains strongly Democratic.
Filed under:
Elections
,
Government
Tags:
Barack Obama
,
Hawaii
,
Health Care Reform
,
Honolulu
,
North America
,
Political Issues
,
Political Organizations
,
Political Parties
,
State Elections
,
United States
,
Voting Districts