Meera Shankar Patted Down By TSA
By Tias, Gaea News Network
Thursday, December 9, 2010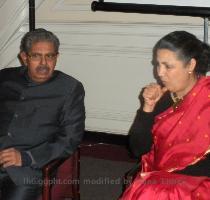 more images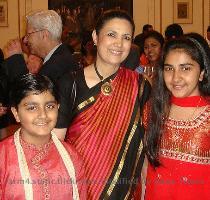 more images
WASHINGTON (GaeaTimes.com)- Indian Ambassador to the US Meera Shankar was patted down by TSA agents on her way to Baltimore on December 4. The incident has garnered huge media attention and the latest reports indicate that the Ministry of External Affairs will shoot a strong mail to the US State Department. Reports indicate that Meera Shankar was singled out by the TSA staff because of her attire. The Indian Ambassador was clad in a sari and in spite of presenting the TSA officials with documents that proved her designation, she was asked for a pat down from a female TSA official.
Witnesses who saw the screening process of Meera Shankar said that she was noticed for her sari and pulled out of the line. She was also taken to the VIP room in spite of her providing all the documents to the TSA and being escorted by a Mississippi Development Authority representative. Sources from inside the ministry said that the matter has not been taken lightly by the Indian government.
American Ambassadors to India enjoy complete immunity from searches and the Indian government expects the same from the TSA. This is the second time that a member of the Indian administration has had to undergo the pat down by the TSA. Earlier, Praful Patel, the Civil Aviation Minister of India had to undergo a similar procedure in Chicago. The insiders said that the Indian government took the less seriously as the minister was on a private trip to the US. The spokesperson for TSA told the media, after the Meera Shankar pat down became news, that diplomats are not exempt from the searches and all the policies and regulations of the TSA were followed.