265 Hours of White House tapes to be Released
By Avik, Gaea News Network
Thursday, December 9, 2010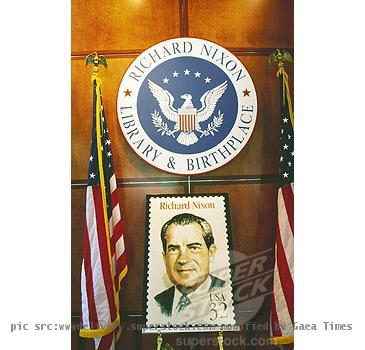 more images
WASHINGTON (GaeaTimes.com) — The Richard Nixon Presidential Library has confirmed of releasing none less than 256 hours of exclusive White House Footage.
The officials said that the processing would be done at the facility and online Thursday. Reportedly, the library, in Yorba Linda, California, will also open more than 140,000 pages of presidential records and 75 hours of video oral histories, officials said.
According to sources, the White House tapes span February 1973 to March 1973 and include a few from early April 1973. Due to absence of proper documentation the officials have decided to provide a list of subject matter prepared by them.
The officials also added a few things about the contents during the discussion, according to them, the tapes cover subjects such as the cease-fire in Vietnam, the release of American prisoners of war, Watergate, U.S. policy in the Middle East, the assassination of two U.S. diplomats in Sudan by the Black September Organization, the state visits of King Hussein of Jordan and Prime Minister Golda Meir of Israel, the Wounded Knee incident, and wage and price controls.
Apart from this, the library will also give away about 2,500 pages of formerly classified national security records including documents on U.S. policy toward Chile and formerly classified materials from the files of White House aides H.R. "Bob" Haldeman and John Ehrlichman in addition to 43 video oral histories, including interviews with former Sens. George McGovern and Lowell Weicker, former Secretary of the Treasury Paul O'Neill, and former Secretary of Agriculture Earl Butz.