Antony visits South Korea amid row with China
By IANS
Thursday, September 2, 2010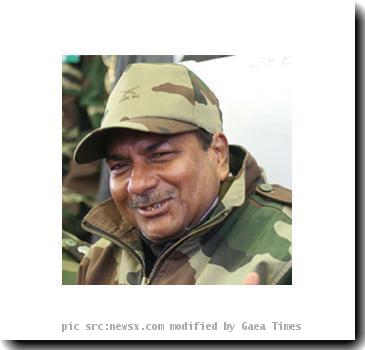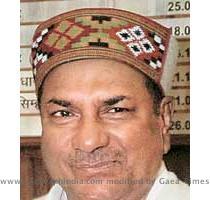 NEW DELHI - Defence Minister A.K. Antony Thursday embarked on a two-day visit to South Korea to boost military ties with the East Asian nation amid a hushed row with China over visa denial to an Indian army officer and the presence of its forces in Pakistan-administered Kashmir.
This is the first visit of an Indian defence minister to South Korea and is at the invitation of his counterpart, Kim Tae-young.
Antony is accompanied by Defence Secretary Pradeep Kumar, Defence Adviser Sundaram Krishna and senior army and navy officials, officials said.
A defence spokesperson said the visit is part of India's "Look East policy".
The trip, the spokesperson said, is aimed at boosting defence cooperation between the two countries.
"A wide range of issues, including defence and bilateral co-operation in research and development for manufacture of military equipment, will figure prominently during the visit," he said.
Antony's visit comes as India and China are involved in a diplomatic row after Beijing denied visa to a senior Indian army officer because he was serving in Jammu and Kashmir, the state which China considers is disputed.
The trip also comes amid reports of a Chinese military buildup in Gilgit-Baltistan, the northern areas of Pakistan-administered Kashmir.
Antony has been focusing on boosting India's military diplomacy by forging stronger military and strategic ties with foreign nations. This year, he visited Oman and Seychelles and is also scheduled to visit the US this month and Vietnam in October.
In South Korea, India is seeking to tap its strong capabilities in ship-building technology.
Antony's visit has been planned as a follow-up of the joint declaration issued during the state visit of South Korean President Lee Myung-Bak to New Delhi in January when it was decided to elevate the bilateral relationship to a strategic partnership.
The foundation for the India-South Korea defence relations was laid in 2005 when the two countries signed a Memorandum of Understanding (MoU) on cooperation in defence, industry and logistics. Yet another MoU on cooperation between the Coast Guards of the two countries was signed in March 2006.
India had played a major role at the conclusion of the Korean war in 1953 when it deployed a brigade of troops to the UN peacekeeping mission that supervised the armistice that brought the conflict to an end.