Lalgarh Waves Hit Lok Sabha
By Reema, Gaea News Network
Monday, August 9, 2010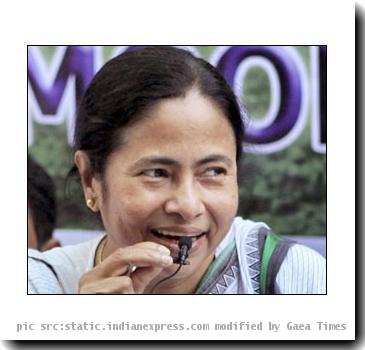 more images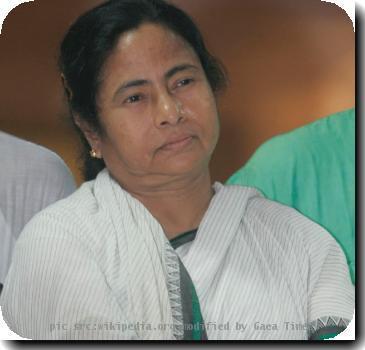 more images
NEW DELHI, INDIA (GaeaTimes.com)- Railway Minister Ms. Mamata Banerjee's rally at Lalgarh has not only created waves in the state but also at the center. On Monday, uproar disrupted the proceedings of the Lok Sabha when the Left party MPs tried to bring the issue of the reportedly "apolitical" rally of Trinamool Congress chief Mamata Banerjee at Lalgarh. The bringing of the issue was protested vociferously by Trinamool Congress MPs leading to a confusion in the Lok Sabha. However, after much delay the Speaker Meira Kumar was able to bring an end to the altercation.
The uproar took place at the beginning of the question hour when the Left Party leaders tried to bring the Lalgarh rally issue in front of the Lok Sabha. The issue was raised by A. Sampath and Bansa Gopal Chowdhury of the CPI-M as the senior party leaders were absent. While the Left party leaders tried to question the move of Trinamool Congress chief, the MPs of the latter party protested vociferously. The group of Trinamool Congress MPs was led by MP Sudip Bandyopadhay. The Parliamentary Affairs Minister Pawan Kumar Bansal and his deputy V. Narayanasamy tried in vain to pacify the members of both the parties who entered into an altercation. It was only after other Ministers reached out to the agitating members that the Speaker was able to resume the work of the parliament.
The Monday Lalgarh rally would be reportedly attended by members of the pro-Maoist tribal group named Peoples' Committee Against Police Atrocities (PCAPA). The Trinamool Congress chief has also announced previously that the rally will be organized under an "apolitical" forum- Santras Birodhi Mancha (Anti-Atrocities Platform).