Lalgarh opens up to Chidambaram, say no hopes of solution
By IANS
Sunday, April 4, 2010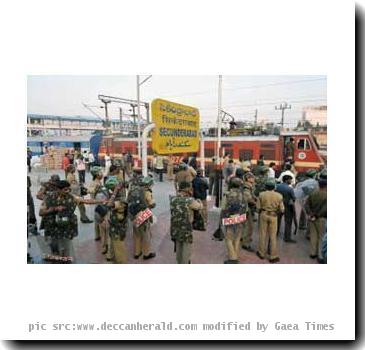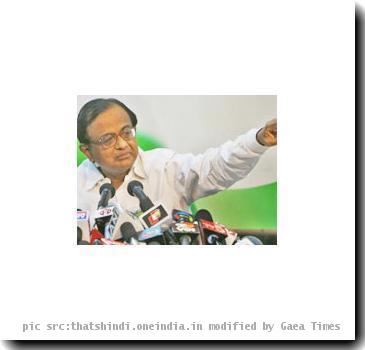 LALGARH - For residents of this Maoist-stronghold in West Bengal, it was a rare occasion to interact with the country's home minister. So when P. Chidambaram came calling, they poured out their tales of woe to him, but added they had little hopes of any solution to their plight.
Chidambaram, who flew into West Midnapore district Sunday morning, beckoned to some curious onlookers, including women, gathered near the Lalgarh police station.
With the security men throwing a ring around him, Chidambaram spoke to the locals, asking them whether they were getting the benefits of the development schemes.
"I told him that we don't have electricity. There is electricity everywhere, but not in our area. The government is not helping us. But he did not seem to listen properly," said a woman, who was one of those who interacted with the minister.
"I also told him that there is water problem. There is not a single pond in our village," she said.
Another woman resident seemed pessimistic and angry. "Lot of ministers came and went. They only talked to us before the media and got their photos clicked. But there was no change in our condition".
The woman said they told Chidambaram that none of their problems have been redressed. "People cannot earn their livelihood. There are only disturbances. Our children cannot go out. Shops and markets remain closed".
Availability of drinking water, the health infrastructure, drainage situation and distance of schools from their houses were among the issues that cropped up during the interactions.
The minister also proceeded to a nearby village road and went to a house to see the living conditions.
"Very, very poor people live here. But they abhor the 'Naxalites' (Maoists). They understand the difference between the government and the Naxalites. When I asked them they said they had no education, current, no medical care, no ration. They are agitated. I told them I will convey this to the state government," Chidambaram said.
Another middle-aged woman, who earns her living by selling forest wood, said: "We don't know who is a Naxalite. We bring wood from the forests. We often go hungry."