Chidambaram asks Buddhadeb to check inter-party clashes
By IANS
Sunday, April 4, 2010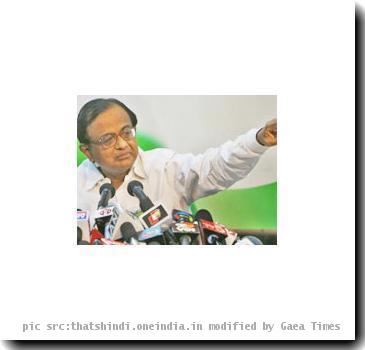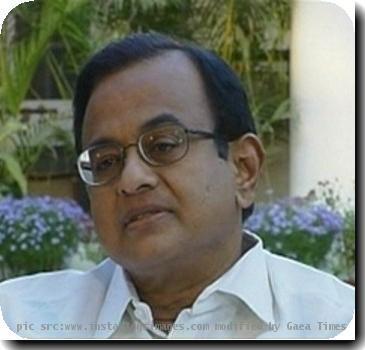 LALGARH - Union Home Minister P. Chidambaram Sunday said he had asked Chief Minister Buddhadeb Bhattacharjee to curb inter-party clashes in the state, as otherwise it would indicate a law and order problem.
"It is the duty of the state government to ensure inter-party clashes come to an end. There is a difference of perception. I have conveyed my perception to the chief minister and requested stern measures so that law and order is maintained in West Bengal," Chidambaram told reporters in this West Midnapore district area.
The two had a nearly 40-minute meeting in Kolkata Saturday.
Chidambaram's comments followed persistent accusations from the Trinamool Congress, the United Progressive Alliance (UPA) government's second largest partner and the main opposition force in the state, regarding the law and order situation and alleged atrocities by cadres of West Bengal's ruling Communist Party of India-Marxist (CPI-M.
"Eventually the buck stops at the chief minister's table. It should not go beyond his table. If the buck goes beyond the chief minister's table, then that shows the failure of the state," Chidambaram said.
The union home minister said the chief minister should ensure that the buck stops with the district police superintendent or officers-in-charge of police stations.
Chidambaram said during their talks, the chief minister told him he had identified half a dozen police stations, including Canning (in South 24 Parganas district), Khejuri (in East Midnapore district) and Mangalkote where "law and order machinery was not effective".
Several parts of the state have seen violent clashes between the CPI-M on one hand and the Congress-Trinamool Congress on the other since last year's Lok Sabha elections, leading to loss of lives and property.
Mangalokote block under Katwa sub-division of Burdwan district has been one of the worst affected since Falguni Mukherjee, a CPI-M district committee member and popular rural leader, was killed June 16 last year.
After the murder, several opposition stalwarts - among them Leader of Opposition in the assembly Partha Chattopadhyay of the Trinamool Congress and Congress legislative party chief Manas Bhuniya - have faced the wrath of CPI-M cadres whenever they tried to go to the area.
Chidambaram said he was "very unhappy with what happened in Mangalkote".