In NC Senate runoff, elected official and Iraq war veteran compete for outsider label
By Gary D. Robertson, AP
Friday, June 18, 2010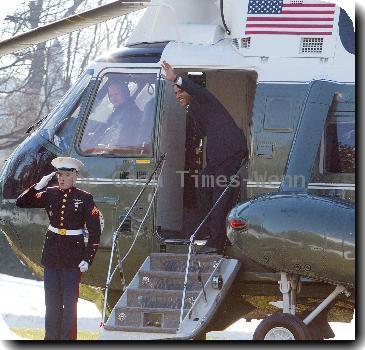 more images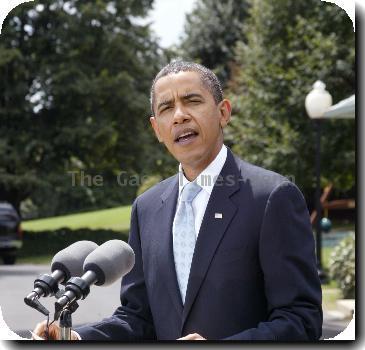 more images
Veteran politician plays the outsider in NC race
RALEIGH, N.C. — North Carolina's four-term secretary of state seems an unlikely U.S. Senate candidate to wear the mantle of reformer bent on shaking up the status quo. Elaine Marshall is a former state senator and party stalwart who is 28 years older than her fresh-faced Democratic primary opponent.
But in a year in which anti-establishment candidates have won primaries around the country — though typically on the GOP side — Marshall is portraying herself as the outsider in a race against Iraq War veteran Cal Cunningham, the candidate favored by Democratic Party leaders in Washington.
The winner of a runoff Tuesday will challenge incumbent Republican Sen. Richard Burr in November.
"It's clear I'm not the status quo, Washington-insider candidate in this race," Marshall said recently. "I've made my career on taking on tough challenges, exceeding expectations, and getting results."
Cunningham, with much less political experience than Marshall, is also labeling himself an outsider.
But the Democratic Senatorial Campaign Committee's support for Cunningham has given Marshall the opportunity to question whether he'd be beholden to Beltway insiders. Another seemingly counterintuitive move by Marshall has been playing up her anti-war stance in military-friendly North Carolina.
Her message seems to be resonating with voters. Marshall took 36 percent of the vote in a six-candidate primary last month but needed more than 40 percent to avoid a runoff with Cunningham, an attorney who served two years in the state Senate and received 27 percent. She got a boost when third-place finisher Ken Lewis endorsed her a month ago.
Veteran Democrats said Marshall probably has the edge in the runoff because the electorate is comprised of activists who are familiar with her. With turnout expected to be low, get-out-the-vote efforts will be critical for both candidates.
Catherine Vibert, a 49-year-old artist, said she agrees with Marshall's opposition to the troop surge in Afghanistan. "We shouldn't be putting more money into that war," said Vibert, who moved from California to the western North Carolina mountains.
Marshall, a former home economics teacher and small-town attorney, became the first woman to win a statewide, nonjudicial office in North Carolina by defeating NASCAR legend Richard Petty in 1996 for secretary of state. She's focused on investigating securities fraud and protecting senior citizens from scams.
Cunningham, 36, is a business attorney from the furniture town of Lexington whose looks and service as an Army prosecutor in Iraq made him a candidate straight out of central casting. He served two years in the state Senate but still reaches for the outsider label.
"I'm kind of the new guy, a fresh face, a person who hasn't been in for office for many, many years," he said.
Carolyn Biggerstaff, 66, a housing and transportation advocate from Greensboro, supports Cunningham because she feels he has the better chance to defeat Burr. "He's a powerful speaker. He's very good at answering questions," she said. "I felt like he gave (me) real straight answers, too."
The biggest difference in Marshall and Cunningham's views is on the war in Afghanistan — significant in a state that calls itself the nation's most military-friendly and is home to the Army's Fort Bragg and Marines' Camp Lejeune.
Marshall says she is opposed to President Barack Obama's decision to increase troop levels in Afghanistan because terrorist cells are located in other countries. "Americans are hurting. We need to be investing right here, not in Afghanistan," she said.
Cunningham supports the surge, citing his arrival in Iraq as a military prosecutor at the height of a troop increase there. "I saw counterinsurgency work to win back momentum," he said.
Marshall's opposition didn't seem to hurt her during the May 4 primary, where she received the most votes in the counties containing the military installations. She also won most of rural eastern North Carolina and urban Charlotte and the area around it. North Carolina Democrats — like those nationwide — are divided on Obama's Afghan policy, said Andy Taylor, a political science professor at North Carolina State University.
"It's not particularly a risky strategy in a primary but it may well be problematic in the general" election against Burr, Taylor said Friday. "I don't think it's necessarily a negative when you're trying to win the votes, let's face it, from a relative small proportion of Democratic activists."
Filed under:
Elections
,
Government
Tags:
Afghanistan
,
Asia
,
Barack Obama
,
Central Asia
,
Iraq
,
Middle East
,
Military Legal Affairs
,
Municipal Governments
,
North America
,
North Carolina
,
Primary Elections
,
Raleigh
,
Troop Deployments
,
United States
,
Veterans