Masked protesters will greet G8/G20 leaders at summit
By IANS
Monday, May 17, 2010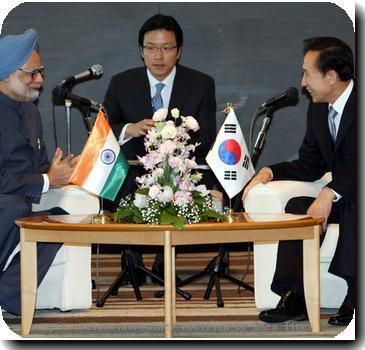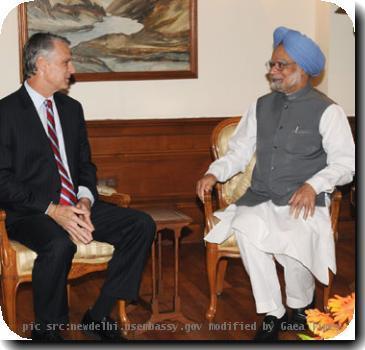 TORONTO - Much before world leaders descend here for the G8 and G20 summits next month, anti-globalization and green protesters are already gearing to greet them wearing masks of these leaders. Coming here for the G20 summit, Manmohan Singh will be paying a first visit by any Indian prime minister to Canada in more than a decade even though three Canadian prime ministers have visited India since then.
The Canadian resort of Huntsville in northern Ontario will play host to the two-day G8 summit from June 25. The leaders of the eight rich industrialized nations will then join other world leaders for the two-day G20 summit being held in Toronto from June 26.
Since thousands of demonstrators have fought bloody battles with police at each G8 summit now, Canadian authorities are busy chalking out foolproof security measures.
As demonstrations at the G8 summit at the remote resort may not draw a huge public attention, most protest groups now plan to target the G20 summit in Toronto to get worldwide publicity for their issues.
The huge papier mache heads of the G8 leaders - a permanent feature of protests at G8 summits now - will be flown in from Britain to Toronto, according to the protesters.
The heads are made by Oxfam who are said to be busy with orders for the head of the new British prime minister David Cameron.
Among the major organizations protesting against G8 policies will be Amnesty International, Greenpeace, WorldVision and the Canadian Labour Congress.
The G20 summit will be held at the Toronto Convention Centre which lies next to the busy business heart of the city.
Canada's Integrated Security Unit comprising the federal Royal Canadian Mounted Police, Canadian forces and provincial and city police have been entrusted with security arrangements for the two summits.