House Minority Leader Nancy Pelosi will Fly Commercial Now On
By Avik, Gaea News Network
Friday, December 3, 2010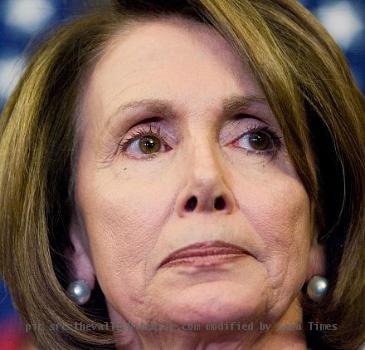 more images
WASHINGTON (GaeaTimes.com) — Reportedly, Nancy Pelosi used to hop aboard a military jet and fly back to her San Francisco home in style.
But the days aren't the same for her, post her party being swept out of power in the US House of Representatives, she was left as the minority leader as of now. What remained the fact is that her present position won't allow her to take the leverages of using airforce for her domestic trips. Thus she now will have to go for commercial flights.
Now, this I suppose has been pretty much hard for Nancy to deal with. Come on, its just about a flight or two may be. They just broke the lady's heart.
Well, what is interesting about Nancy is that she was second time lucky because even though she leaded to heavy losses in the November elections, the Democrats actually re-elected her to continue her leadership and she is now House minority leader.
On the contrary, GOP House Leader John Boehner has been flying commercial for decades and here's what he said,
Over the last 20 years, I have flown back and forth to my district on commercial aircraft, and I am going to continue to do that.