Japanese ruling party veteran confirms he'll challenge PM for his job in party election
By AP
Tuesday, August 31, 2010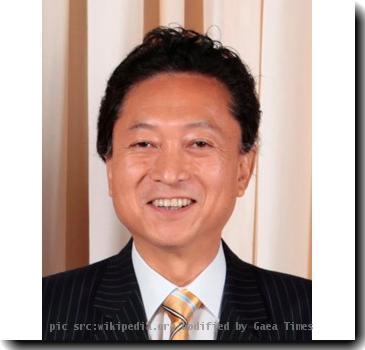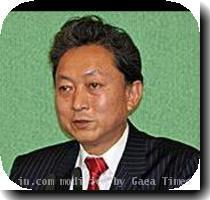 Japan political veteran says he'll vie for PM job
TOKYO — A Japanese ruling party veteran confirmed Tuesday he will run in an internal party election next month, mounting a challenge to a prime minister who has been in office less than three months.
Ichiro Ozawa will face off against Prime Minister Naoto Kan in the Sept. 14 vote for chief of the Democratic Party of Japan. Under the country's parliamentary system, the head of the ruling party almost certainly becomes prime minister.
The 68-year-old Ozawa is a powerbroker in the party but unpopular with the public. He stepped down in June as the party's secretary-general amid a political funding scandal. Public opinion surveys show that a vast majority of voters prefer Kan over Ozawa for prime minister.
The power struggle has threatened to split the ruling party at a vital time, when the economy is faltering and a surging yen is battering the country's exporters.
Ozawa's challenge increases chances that Japan may undergo yet another change of leadership. The country has had five prime ministers in three years.
Kan, who also officially announced his candidacy Tuesday, vowed to boost the economy and pursue the country's reforms under his leadership.
Ozawa, who was once on track to become prime minister before his funding scandal, first announced his intention to run in the party election last week, but some thought negative opinion polls would dissuade him.
"I have made a decision (to run) after a careful thought after many people encouraged me to go for it. With the backing from my colleagues, I plan to run for the (party) elections squarely and fairly," Ozawa said.
Ozawa denied speculation that he might be splitting away from the party and said that he promised Kan to continue their cooperation to keep the party in power.
When Kan took office in June, replacing Yukio Hatoyama who quit after failing to keep a promise to move a U.S. Maine base off Okinawa, he gently asked Ozawa to "keep quiet for awhile."
That may have come as a surprise to Ozawa, who is accustomed to calling the shots in the party.
The two rivals met Tuesday for the first time since, in talks brokered by Hatoyama in a last-ditch effort to avoid further infighting. But Kan told reporters afterward that there would be no closed-door deals with Ozawa in exchange for his withdrawal from the leadership race.