Friday The 13th: Fidel Castro Turns 84
By Arnab Ghosh, Gaea News Network
Friday, August 13, 2010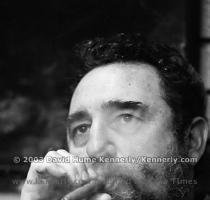 more images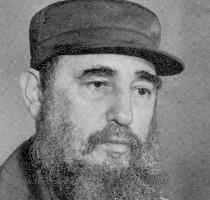 more images
CUBA (GaeaTimes.com)- Friday the 13th is considered to be a bad omen by a lot of people and there is a horror movie franchisee with the same name. However, August 13th this year has a special significance for the people of Cuba. The founder of Cuba, Fidel Castro is stepping into his 84th birthday today. It is not known how the firebrand leader is going to celebrate this birthday as he was not in the best shape for quite some time. The last year the leader spent his birthday with Hugo Chavez the president of Venezuela. The birthday before that one was rather low profile. He could not celebrate his 80th birthday since he was admitted to hospital for severe intestinal bleeding and later that year he threw a belated birthday party.
The followers and admirers of Fidel Castro may throw birthday bash and party in his honor on or after Friday the 13th, 2010. The people of Cuba have expended a wide hand to the communist leader and he is back after almost 4 years of separation. However, it is not likely that the once dominant leader will take the center stage again given his feeble health and changing political scenario.
The fiery Cuban leader handed the leadership of Cuba to brother Raul Castro in 2006 mainly owing to his ailing health conditions. He stepped back from the forefront of politics since then. The leader is hogging the media glare once again on his 84th birthday which falls on Friday the 13th 2010. His birthday falling on the day which has an ominous connotation has made it even more significant.