Death of Vietnamese bride by mentally ill SKorean husband draws attention to int'l matchmaking
By Sangwon Yoon, AP
Friday, July 30, 2010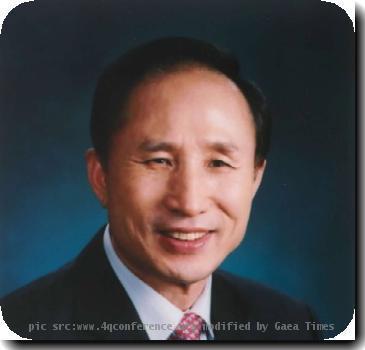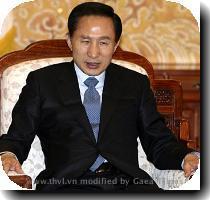 SKorea cracks down on marriage brokers after death
SEOUL, South Korea — Young and poor, the Vietnamese woman jumped at the chance to marry a South Korean introduced to her through a matchmaking agency.
Eight days after moving to South Korea, 20-year-old Thach Thi Hoang Ngoc was beaten and stabbed to death by her 47-year-old husband, who police said confessed that "voices" ordered him to kill his young bride. She was never told about his mental illness, police said.
Her death in early July has drawn attention to the growing trend of South Korean men looking overseas for brides and the lack of protection provided for the women who marry them in hopes of a better life.
"'I will live happily' were the last words (Ngoc) said to her father when she phoned home," President Lee Myung-bak said Monday, making her death the focus of his weekly address to the nation. "I am truly saddened and feel much regret. I pray for her soul and offer my deepest sympathy to her family."
Lee urged South Koreans to welcome the growing population of foreigners, noting that 40 percent of the women married to men in South Korea's farming and fishing communities come from nations such as Vietnam, the Philippines and China.
He promised that the government would take action to better support multicultural families and to monitor and regulate international matchmaking agencies.
South Korean police also announced that they would begin investigating matchmaking agencies suspected of operating illegally. And, starting in August, new requirements for South Koreans seeking to bring foreign wives into the country will take effect, government officials said.
Over the past decade, a growing number of South Korean men, particularly from farming villages with dwindling populations, have been looking overseas for wives, said Heo Young-sug, an activist at the Women Migrants Human Rights Center in Seoul.
They pay an average of $9,900 to brokers to connect them with young women looking for economic security, mostly from Southeast Asia and China, Heo said.
"International marriages are in a way a practical intersection of interests, bringing together South Korean bachelors and foreign women who suffer from poverty and have a romanticized notion of a prosperous life in an industrialized country like South Korea," Heo said.
In 2009, 180,000 foreigners were married to South Koreans, including more than 35,000 Vietnamese women, the Ministry of Public Administration and Security said.
Many met their spouses through the estimated 1,250 marriage brokers or matchmakers who arrange an estimated 15,000 marriages each year between South Korean men and foreign women, mostly from Southeast Asia, the Ministry of Gender Equality and Family said.
However, some brokers are less interested in the couples' well-being than in making money, Heo said.
Some agencies even engage in human trafficking under the guise of matchmaking, charging a higher price for virgins or those with "great domestic skills," said Song Ji-eun, an official at the Ministry of Gender Equality.
Concerned about the practice, Cambodia earlier this year briefly banned its citizens from marrying South Korean men, Song said.
Ngoc, who left her home in southwestern Vietnam to help earn money for her family, met her husband through a South Korean matchmaking agency, married him in Vietnam in February and then flew with him to South Korea in July.
She was never told about her husband's history of schizophrenia, or the 57 times he had been hospitalized since 2005, police in the southern city of Busan said. He was only identified by his surname, Jang.
"It's illegal for the broker to have not given the victim and her family correct information about who and what kind of a person Jang is," officer Kim Jong-hun of Busan police said.
Last week, the National Police Agency began investigating illegal matchmaking activities, including giving foreign clients falsified or inaccurate medical and criminal information about prospective South Korean grooms.
Starting in November, brokers will face a fine and a ban from the matchmaking business if caught breaking the law, said Kim Joong-yeol of the Ministry of Gender Equality and Family.
The government also said it would better regulate prospective marriages by ordering thorough checks of applicants' medical, criminal, and financial backgrounds, and South Koreans applying for a foreign marriage visa will be required to take a class on international marriages administered by the Korean Immigration Service.
President Lee said he was aware the government had to do more to take care of its multicultural families. He vowed to fulfill a promise he made to Cambodian Prime Minister Hun Sen in October to "treat immigrant spouses from Cambodia living in South Korea as if they were my own daughters-in-law."
"Let us all make sure that we broaden our hearts and wholeheartedly welcome the people and culture coming from the outside," he said. "When we continue to endeavor in this way, we will be able to build up a country where people from all over the world can realize their Korean dream."
Associated Press writer Mirae Kang contributed to this report.