Filipino WWII veterans sue feds over benefits
Chinese dissident Liu wins Nobel Peace Prize
Vietnam demands China release 9 fishermen
HANOI, Vietnam — Vietnam demanded on Wednesday that China release nine fishermen arrested in the South China Sea, in the latest row in the region over islands claimed by Beijing.
Bid to have Indonesian president arrested fails
Myanmar's Suu Kyi sues to keep her party intact
Blumenthal, McMahon trade jabs at Conn. debate
Skeletons, dirt _ it's the election's homestretch
Conn. Senate race heats up ahead of first debate
Myanmar abuzz over possible release of Suu Kyi
Thai PM has final say on Viktor Bout extradition
Indonesia mulls moving its bursting capital
S'pore rejects recommendation, keeps website ban
Myanmar's prime minister issues election warning
US seeks to ease Chinese fears
WASHINGTON — The United States sought Tuesday to ease China's worries over a strong U.S. presence in the South China Sea, where Beijing and its neighbors are bickering over territorial claims.
Myanmar: working for 'free and fair' vote
UNITED NATIONS — Myanmar failed to answer international pleas to release detained opposition leader Aung San Suu Kyi and other political prisoners, telling other nations Tuesday that it is striving to ensure its first elections in two decades are "free and fair."
Nations warn Myanmar to free prisoners
UNITED NATIONS — Foreign ministers from key nations warned Myanmar's military junta Monday that the release of political prisoners including detained opposition leader Aung San Suu Kyi is "essential" for upcoming elections to be seen as credible, the U.N. chief said.
US: Inverted Philippine flag was 'honest mistake'
In Mayaguez incident, US considered its prestige
In 1975 incident, officials considered US prestige
Official Myanmar election campaign begins
YANGON, Myanmar — Campaigning has begun in Myanmar for November elections, with state television and radio broadcasting the first officially sanctioned party announcements.
Response to '75 ship crisis focused on US prestige
Obama, at UN, eyes Sudan, Southeast Asia tensions
Sanchez: Vietnamese, GOP trying to take her seat
VA defends Agent Orange, heart disease links
Philippine Muslim rebels drop independence demand
Years later, bravery on a Laos mountain is honored
Philippines weighs charges over hostage standoff
Pa. art exhibit shows war through soldiers' eyes
Suu Kyi's party warned over election criticism
Thailand's Red Shirts mark coup anniversary
Thai Red Shirts begin coup anniversary protests
Myanmar cancels voting plans for some areas
Filipino says she left newborn on plane: lawmaker
Filipina says she left newborn on plane: lawmaker
Singapore should end website ban: govt committee
Study: Bangkok street fruit often contaminated
Myanmar media denounce those who push vote boycott
East Timor deputy PM quits amid spat with boss
East Timor's deputy prime minister resigns
FBI: Flight lands in Los Angeles after bomb threat
Singapore prods locals to speak better English
Philippine police kill militant commander, 2 men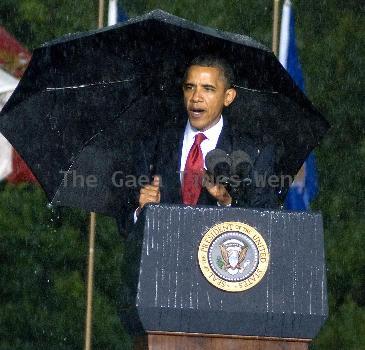 Myanmar media confirm junta chief retains power
Diabetes now Vietnam vets' top Agent Orange claim