North Korea warns South Korea over anti-Pyongyang leaflets
By Kwang-tae Kim, AP
Saturday, April 10, 2010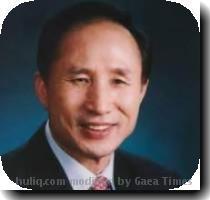 more images
NKorea warns SKorea over anti-Pyongayng leaflets
SEOUL, South Korea — North Korea's military warned South Koreans on Saturday to stop floating leaflets over the border that criticize the isolated regime, threatening decisive action if the propaganda continues.
The military also claimed in a message to Seoul's military that South Koreans who cross the border into the North for joint projects were waging a psychological campaign to discredit Pyongyang.
The two Koreas agreed in 2004 to end decades of propaganda — carried in radio broadcasts or leaflets sent over their militarized border or blared on loudspeakers — as part of reconciliation on the divided peninsula.
Still, activists and some North Korean defectors living in the South continue to send balloons into the North with messages — and sometimes $1 bills — condemning North Korean leader Kim Jong Il and his communist regime.
North Korea's government is intolerant of any criticism of Kim, an authoritarian leader who is the subject of a cult of personality.
In recent years, the North has demanded that Seoul stop propaganda campaigns. South Korea's conservative government has asked the activists to stop sending leaflets, but says they are not breaking any laws and so it cannot prosecute them.
The North Korean military will take "decisive measures soon unless the South side takes an understandable measure for discontinuing the despicable psychological smear campaign and formally notifies the North side of it."
The message, carried by the North's official Korean Central News Agency, did not elaborate, but it indicated the North may not guarantee the safety of South Koreans who pass through the tense border to work at joint projects.
A South Korean Defense Ministry spokesman was not immediately available for comment.
The warning came two days after North Korea announced it would drop South Korea as a partner in Diamond Mountain, a joint tourism project seen as a symbol of reconciliation.
Inter-Korean relations have strained since South Korea's conservative President Lee Myung-bak took office in 2008 pledging to take a harder line with its communist neighbor.