Pakistan's National Assembly takes up reforms to strip president's powers
By Munir Ahmed, AP
Friday, April 2, 2010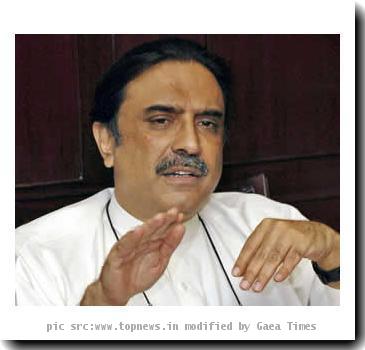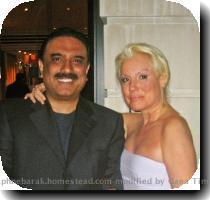 Pakistani lawmakers take up presidential reforms
ISLAMABAD — Pakistan's National Assembly on Friday took up constitutional reforms to strip the president of the power to fire an elected government and reduce it to a more ceremonial role — a move likely to ease political tensions.
The opposition had criticized current President Asif Ali Zardari for being too slow to relinquish powers accumulated during the rule of his predecessor, Pervez Musharraf, the army chief who took over the government in a 1999 coup.
The political uncertainty over the issue had risked distracting Pakistan, a key U.S. ally, in its fight against al-Qaida and the Taliban. But the reform package now has broad support from all the political parties.
"The proposed constitutional amendments would strengthen democratic institutions," said Sen. Raza Rabbani, head of the committee that drafted the package. "This is a bill of hope."
It was not immediately clear when the assembly, or lower house of Parliament, would vote on it. The bill was drafted by a committee made up of representatives from every party and must be approved by two-thirds of both houses of Parliament to be ratified.
The reforms would transfer several powers, including the ability to fire an elected government and appoint military chiefs, from the president to the prime minister.
Zardari had promised to relinquish the powers when elected in 2008 after his ruling Pakistan People's Party forced Musharraf to step down. Because Zardari is still the party chairman, he is likely to retain considerable influence. Prime Minister Yousuf Raza Gilani is a loyal Zardari supporter.
Zardari aide Farahnaz Ispahani said the president should be lauded for his role in the constitutional process.
"President Zardari is the first Pakistani leader to voluntarily give up powers inherited by him to fulfill his promise to the nation," she said in an e-mailed statement. "It is wrong to characterize this as a move by anyone to strip President Zardari of powers as he himself sought to restore the constitution to its original form without the amendments imposed by dictators."
The constitutional package presented Friday contains a slew of other provisions as well, including some related to judicial appointments and increasing the size of the Senate from 100 members to 104 members.
It also would change the name of the Taliban-troubled North West Frontier Province to "Khyber-Pakhtoonkhwa." The latter half of the new name is a nod to the Pashtun community, which make up the bulk of the population in the province bordering Afghanistan.
The committee was expected to finalize the draft amendment last week, but opposition leader Nawaz Sharif raised unexpected objections at the last minute. The various sides resolved their differences Wednesday.
Associated Press Writer Nahal Toosi contributed to this report.