Gov. Perry takes early lead in Texas GOP governor race; ex-Houston mayor gets Democratic nod
By Kelley Shannon, AP
Tuesday, March 2, 2010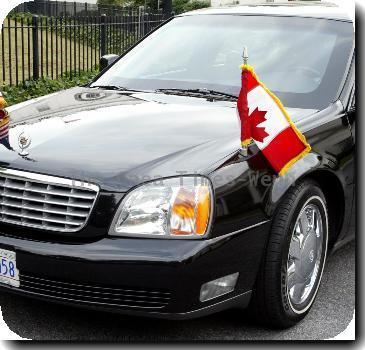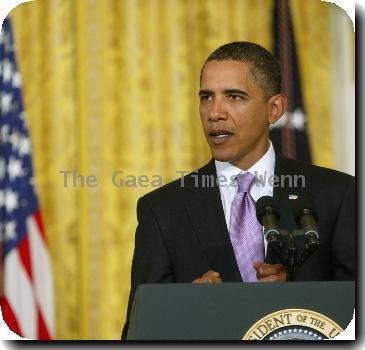 Perry takes early lead in GOP gubernatorial race
AUSTIN, Texas — Texas Gov. Rick Perry took an early lead over Sen. Kay Bailey Hutchison and a third candidate drawing support from the state's tea party movement in Tuesday's primary.
Perry, Hutchison and GOP activist Debra Medina were vying for the Republican nomination in a hard-hitting primary that largely overshadowed the Democratic race and highlighted the anti-Washington sentiment among midterm voters. With a handful of precincts reporting and nearly 650,000 GOP votes counted, Perry was ahead with 52.5 percent of the vote to Hutchison's 31 percent. Medina had 17 percent.
The winner of the GOP race will face former Houston Mayor Bill White, who defeated six other candidates on the Democratic side to become his party's nominee, giving the party its best hope in years at winning the chief executive post.
Perry and Hutchison frequently traded barbs on the campaign trail, with Texas governor pushing an anti-Washington theme and casting Hutchison as part of a bid-spending crowd in the nation's capital. Hutchison accused Perry of becoming arrogant, allowing cronies to invade state government and ignoring looming state problems.
The courtly Hutchison was once seen as the candidate who could hand Perry the first loss of his long political career, but the governor, a darling of social conservatives, emerged as the front-runner. Already the state's longest-serving governor, Perry was looking for a third full four-year term.
Perry and Hutchison competed to show just how Texan they are: They donned cowboy hats and Western wear and declared their devotion to the Lone Star State.
At Perry's election night party, hundreds of supporters gathered to cheer the governor on, hoping he would win outright without a runoff. Barbecue, beer and wine were served in an open-air pavilion at the Salt Lick in Driftwood, a quintessential Texas restaurant near Austin.
On the Democratic side, White had about 74 percent of the vote with a handful of precincts reporting to defeat wealthy Houston hair-care magnate Farouk Shami and five other lesser-known candidates.
The well-funded businessman and lawyer who made a name for himself with his city's response to the Hurricane Katrina evacuation has said he didn't feel at a disadvantage with so much attention paid to the Republicans and spent the time listening to voters. He aired television ads introducing himself to a statewide audience and generally kept his campaign on a positive path.
Dozens of people milled around White's election night party at a Houston hotel, many of them surprised the Democratic race had been decided so early in the night. Listening to piped in music by Willie Nelson alternating with the Black Eyed Peas' "I Gotta Feeling," they waited impatiently for White to come out and declare his victory.
Republicans have held the governorship since George W. Bush took over in 1995 after defeating Democrat Ann Richards. Perry ascended to governor from lieutenant governor in December 2000, when Bush resigned to become president, and has held the office ever since.
Democrats have been looking for an avenue back into statewide power, and many see White as that chance with his money to spend on a big race and his power base in Houston, the state's largest city.
Businessman Tom Schieffer dropped out of the Democratic race for governor last fall and threw his support behind White, who switched from running for U.S. Senate.
Hutchison initially said she would step down from the Senate by the end of 2009 and focus full-time on her run for governor. But she later changed her mind and said she had to stay in Washington to battle President Barack Obama and the Democrats on health care.
Her continued presence in the nation's capital gave Perry more ammunition to cast her as a congressional insider.
"It definitely hurt, but it was not my doing," Hutchison said last week, discussing her decision to stay in the Senate. "It was the progress of health care reform. The game change for me is when health care kept being put off."
On Tuesday, she said voters will agree with her that it's time for Perry to leave office.
"People are very excited about this race, and they know Governor Perry is trying to stay too long," Hutchison said outside a Dallas polling place.
Perry has exuded confidence in the final days of the race. "I'm as comfortable that I have as good or better a campaign team as I've ever put together," he said.
Medina, a businesswoman and registered nurse from Wharton, near Houston, has strong libertarian views. She served as her county's Republican chairwoman but has never run for statewide office before.
She appeared to be building steam earlier this year, but she may have suffered a setback after saying there are "some very good arguments" that the U.S. government was involved in the 2001 terror attacks. The remark came in response to a question from nationally syndicated radio talk show host Glenn Beck.
Medina later released a statement saying she did not believe the government played a role in the attacks. But some voters said they withdrew their support because of the comments.
Still, Medina could force a runoff, and some predicted that the tea party movement would have a big impact on Tuesday's outcome.
Kevin Merritt, a 31-year-old software developer from the Dallas suburb of Frisco, said he considered voting for Perry before finally casting his ballot for Medina.
"I'm a pretty conservative guy," Merritt said, adding that he liked Medina's goal to lower property taxes and disliked Perry's support of a now-dead project to build a huge system of toll roads.
Also on the ballot Tuesday were some key Republican races for the influential State Board of Education, which adopts curriculum standards that wield significant influence over the content of textbooks nationwide.
Several Republicans were trying to unseat some of the board's most prominent Christian conservatives. The board has become a battleground for social conservatives and liberal watchdogs, and each accuses the other of imposing its ideological agendas on the state's 4.8 million K-12 students.
Associated Press writers Jim Vertuno in Driftwood, Ramit Plushnick-Masti in Houston, John McFarland and Linda Stewart Ball in Dallas, Michelle Roberts in San Antonio and Christopher Sherman in McAllen contributed to this report.
Filed under:
Elections
,
Government
Tags:
Austin
,
Barack Obama
,
Dallas
,
Houston
,
Municipal Governments
,
North America
,
Political Organizations
,
Political Parties
,
State Elections
,
Texas
,
United States